AUN Experience: My experience at the AUN DTWT was quite expository. Not too long after I graduated I came to appreciate the richness of the course curriculum, the excellent teaching style, and the one on one attention I got from professors during the course of my study at the department.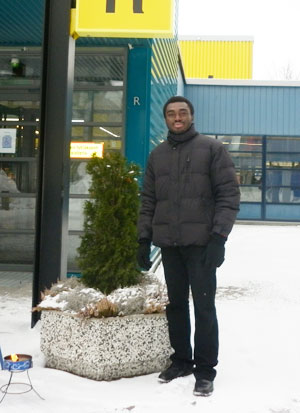 Recent Activity:  Currently I'm a Research Assistant at the Center for Wireless Communications (CWC), where I'm also doing a Master's Degree in Wireless Communications Engineering. CWC is a large research group that is based at the University of Oulu, Finland. It operates under the Department of Communications Engineering (DCE).
AUN Impact: My education at AUN Telecoms department helped to develop my analytical skills, problem -solving abilities, and technical planning competence. These are important skills when working on varying projects with tight schedules. Additionally, the faculty members of the AUN Telecoms department are a major resource, their guidance and recommendations were indispensable towards all major decisions to further my career in this path. It was very cheering to have professors who are disposed and willing to offer me their help and counselling during and after my studies at the department, I found that very important.
Curiosity &Aspirations: The Nigerian telecom industry like most telecom industries in Africa still leaves room for improvement, both in terms of quality of service and overall customer satisfaction. This is not the case with the developed nations, such problems as inconsistent services and poor quality of calls have been solved remarkably, so I think it will be a good career builds to work with one of such companies in Europe, draw from their wealth of experience and try to improve the telecom services in Africa.