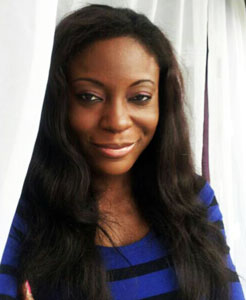 AUN Experience: The AUN telecom department laid the foundation for my Telecommunications career.
I was taught up to date technologies and worked on standards that were ahead of their time.This culminated in my project on LTE a year before it was publicly available. I was offered opportunities to see first-hand how what I was learning was being used in the real world. This included a trip to Huawei. Projects were not just for the sake of testing you but also a means to express your views in an ever growing industry. I had the opportunity to present one of mine at the quarterly meeting of the Nigerian IEEE chapter.

Recent Activity:  I am presently a Network engineer at British Telecommunications. I work on WiFi design. I am part of a team responsible for network design, platform management and maintenance. I also serve as an escalation point for critical network events.

AUN Impact: The knowledge I gain and use on a daily basis is all possible because of the foundation I received from AUN. I am able to research when the solution to a problem is out of my knowledge base. I am able to troubleshoot designs I have never come in contact with because I know where to look.

Curiosity &Aspirations:  The question about my aspiration always terrifies me. Every job interview I went to asked me this question and I can't decide if I don't hate this more than the "what is your weakness?" question. Honestly, I don't know where I see myself in the future. In 2010 I was graduating and had dreams that in a year I would be working at MTN. Fast forward and I'm at a different company loving my job and trying to grow. I might continue down this technical role with CCIE and JNCIE certifications under my belt. Or I might go into a project manager role and utilize my technical experience. I do know I'm gathering as much experience as I can presently and saying yes to every opportunity to grow that comes my way.