Page 3 of 20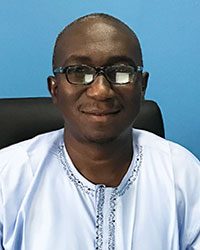 Dr. Fatai Salawu, MBBS, FMCP, FWACP, FACP

Dr. Fatai Salawu is a Consultant Physician & Neurologist. He graduated in 1992 from the University of Maiduguri, with a Bachelor of Medicine & Bachelor of Surgery. He was awarded the best graduating student in Neuropsychiatry.
He is a Fellow of the National Postgraduate Medical College of Nigeria, West African College of Physicians, and American College of Physicians. He did a Clinical Attachment in Clinical Neurophysiology at the Department of Neurology, University of Florida, Gainesville, in September 2012 and European Certificate in Epileptology.
He has presented more than 20 papers at international conferences and has numerous publications in national and international journals. He is peer reviewer of more than 20 journals.