Page 8 of 20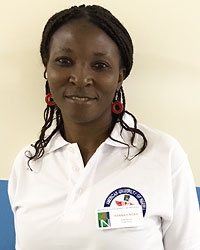 Ms. Hannah Noah, RN, RM

Ms. Hannah Noah, a registered nurse and midwife, graduated from the University of Maiduguri with the Bachelor of Nursing in 2012.

She began her nursing career at the Federal Medical Centre, Yola, and then moved to Valli Medical Clinic, also in Yola, before joining the AUN Health Center. She has experience in public health and pediatric nursing; she also had the Mandatory Continuing Professional Development Programme (MCPDP) training in Yola.