Ph.D., Physical Chemistry, Dortmund University of Technology, Germany
Associate Professor of Petroleum Chemistry
Email:
This email address is being protected from spambots. You need JavaScript enabled to view it.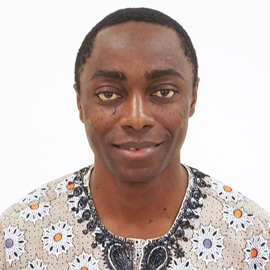 Dr. Linus Okoro obtained his PhD, in the field of Physical Chemistry from the Dortmund University of Technology, Dortmund, Germany. He has double Masters Degree in the fields of Physical Chemistry and Bio-Organic Chemistry from the University of Ibadan Nigeria and the University of Braunschweig Germany respectively.
Dr. Okoro joined the American University of Nigeria in 2009, from the University of Bochum Germany where he did his postdoctoral research work. His current research work at the American University of Nigeria is focused on Biofuels/Biodiesel as alternative to petrol/diesel, and he has published his work in several peer-reviewed international and local journals. He delights in helping and inspiring students and young researchers to excel in their chosen career.
General Chemistry
Physical Chemistry
Computational Chemistry
Oil Spill Control
Analytical Chemistry
Organic Chemistry
Senior Research Project.
Professional Affiliations