Ph.D, Management, Wilfrid Laurier University, Canada


Assistant Professor of Accounting & Chair, Accounting and Finance
Email:
This email address is being protected from spambots. You need JavaScript enabled to view it.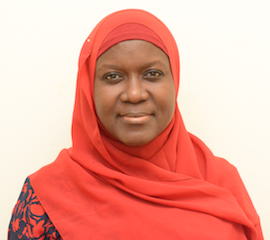 Dr. Abiodun Isiaka holds a Ph.D degree in Management with a concentration in Accounting from Wilfrid Laurier University, Waterloo, Ontario Canada . She has a Masters degree in Economics from University at Buffalo, The State University of New York and a Masters in Business Administration (Finance) from University of Houston- Victoria, Texas.

She has over 10 years professional experience in auditing, financial accounting and reporting, financial controls and taxation. She trained as an Accountant with PricewaterhouseCoopers, Nigeria and has worked with Shell Nigeria Oil Products Ltd as a General Accountant and Financial Controller.

She is a fellow of the Association of Chartered Certified Accountant, and a fellow of the Institute of Chartered Accountants of Nigeria. She is a member of the Canadian Academic Accounting Association (CAAA), the American Accounting Association (AAA), and the Beta Gamma Sigma Honor Society.
ACC 201 Fundamentals of Financial Accounting
ACC 202 Fundamentals of Managerial Accounting
ACC 301 Intermediate Accounting
ACC 306 Taxation 1
ACC 401 Advanced Financial Accounting
ACC 402 Accounting Information Systems
ACC 403 International Accounting
ACC 410 Auditing
Professional Affiliations