Philip Eappen, the Chief Administrator, AUN Health Center, has won the 2017 Dean of Student Affairs (DSA) Award for Best Staff for leadership and development.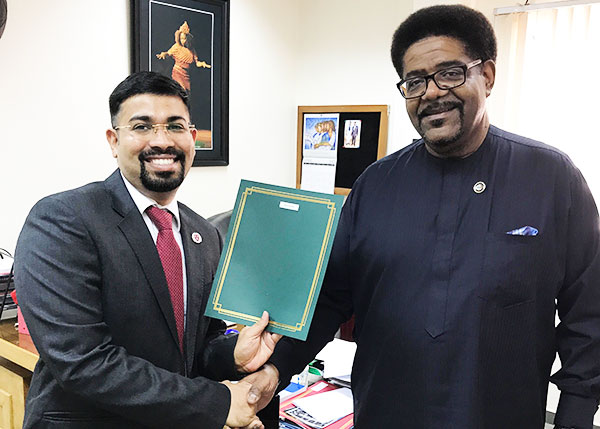 His award came with a cash prize of N50, 000 presented by the Dean of Students, VP Byron Bullock.

Mr. Eappen is in charge of the AUN Clinic and its annex in the AUN Academy.  He said the award "reflects the achievements the Center has recorded" under his leadership.  Eappen said the Center's clients are now more satisfied for the performance of staff and patronage has increased tremendously.

"When we took over, the Clinic handled very few cases.  We are grown to an average of 60 patients a day.  …We send emails to our clients on a daily basis and get feedback.  Ninety-seven percent of our customers rate our services as excellent/very good."

The Center has been running preventive health campaigns and check-ups to ensure the well-being of the community, created rapid a response team, a critical care ambulance service to take care of all kinds of emergencies at the campus, worked with groups such as the Public Health Club and the Rotary Club, and has provided many community services to the needy, as well as started the extension of the health center are among his achievements.