On March 7, the Country Head of the Chartered Institute of Management Accountants (CIMA), Ms. Ijeoma Anadozie, was on campus to have an information session with members of the AUN community on the benefits of pursuing a CIMA certification.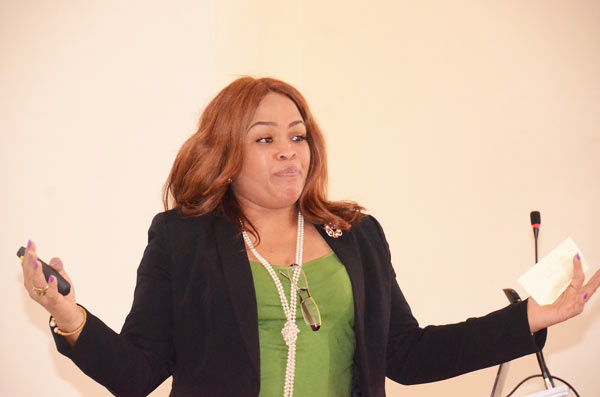 The information session was in collaboration with the School of Business and Entrepreneurship.
"CIMA is the world's largest professional body of Chartered Global Management Accountants (CGMA) and offers the most relevant accounting qualification for a career in business," said Ms. Anadozie.
The Country Head refuted a common misconception that CIMA focuses purely on accounting. She explained that CIMA has provisions for those with little or no accounting background. "For this reason, we have created a framework that allows you to become a qualified Chartered Global Management Accountant; all you need is a grasp of Math and English."
A qualified CGMA opens global job opportunities in cross-functional sectors thereby increasing their earning potential even as an enrolled student. The average salary for a CIMA student and practicing member in Nigeria is N5,845,455 per annum.
For AUN students in the undergraduate/graduate program in Accounting or Finance, Ms. Anadozie noted that there is a waiver in some of the certification examinations as AUN has been classed 1st tier because of its curriculum.  Additionally, AUN students who are members of the CIMA undergraduate club will enjoy a 50 percent discount in the fees.
Some CIMA members in AUN also spoke at the session.  PhD student, Mr. Rabiu Olowo, who is currently the Head of Audit at GlaxoSmithKline, shared his testimony as a practicing member. He recounted how he worked in the UK and earned 22 percent more than his average colleagues.
Prof. Samuel Akanno, Program Chair of the Accounting program, commented that even with his other acquired qualifications, CIMA is what he prefers to use in his resume as it is a globally recognized qualification for a career in business.


By Nelly Ating