This University uniquely offers its graduating seniors and alumni the opportunity to display their industry-readiness or preparedness for graduate school through regular career and graduate fairs.
This year's fair will be held on March 23 and 24 in Lagos at the Civic Center, Victoria Island.  It is the tenth in the series and the second in Lagos, the nation's economic and financial hub.
The AUN fair, first held in Lagos in 2012, is a unique networking opportunity for both employers and potential employees.  Students from second to final years are encouraged to attend. The fair will last from 10am till 3pm on Thursday 23rd and from 9am till 3pm on the 24th.
While graduating seniors explore career opportunities, current students seek internship openings to gain hands-on knowledge and industrial experience required for future jobs.  Seniors who are graduate school-bound also use the Fair to size up their prospective career fields.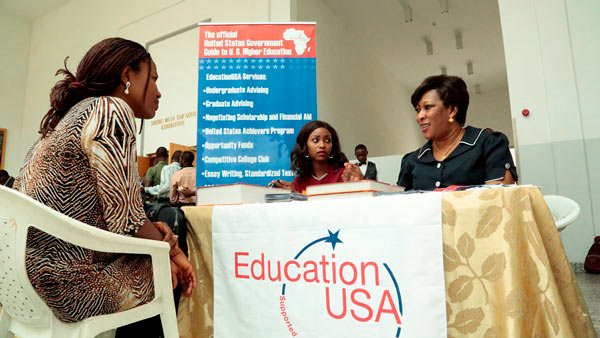 The Director of Career Counseling & Placement, Mrs. Grace Nwokoma, noted that the fair is a one-stop window through which graduate schools and multinationals can recruit students and staff.
"It is a platform for students and alums to connect with companies, business leaders, government agencies, captains of industry, and diplomatic missions to explore internship and employment opportunities."
The University had its first career fair in Yola before the inaugural class of 2009 graduated, and has had one every year ever since.
So far, more than 20 companies have indicated that they will be attending the fair.  They include Shell Petroleum, US Embassy, Mckinsey, PricewaterhouseCoopers (PwC), Diamond Bank, Honeywell, Nestle, Philips Consulting, Ikeja Electricity, Stanbic IBTC, KPMG, Afrinvest, Guaranty Trust Bank, Deloitte, Nadabo Energy, MCEE Solutions, Sigma Pensions, Ghoozterity Solutions, Red Star, Voice of Nigeria, and Africa Courier Express.  In addition, 15 graduate schools will also be attending.
In previous years, the fair's success has been remarkable. Two out of three students who participated in the fair have landed either an internship or direct employment with top multinationals and local companies across Nigeria.  
The fair also encourages alums who are themselves representing various organizations, and those who are also employers of labor, to fish for qualified AUN candidates to join their workforce.   For example, the CEO of MCEE Solutions, Michael Njoku,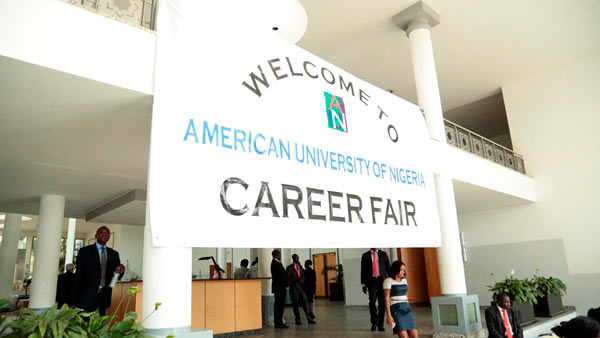 an AUN alumnus, is a repeat participant.  Impressed by the quality of AUN graduates, he returns yearly to hire more alumni for his company.  Njoku said that he already has five alums in his employ and hopes to hire more.
As part of events leading up to the fair, the Career Services Office has organized a series of preparatory activities, including resume writing, interview tips, and mock interview sessions.  These provide each of the prospective candidates with a simulated experience of typical job interview.
By Nelly Ating