BoT member and Rhodes Scholar, Ike Chioke of Afrinvest West Africa Limited, has emerged as the new keynote speaker for the May 13 graduation ceremony at 10 a.m. at the Lamido Aliyu Musdafa Commencement Hall.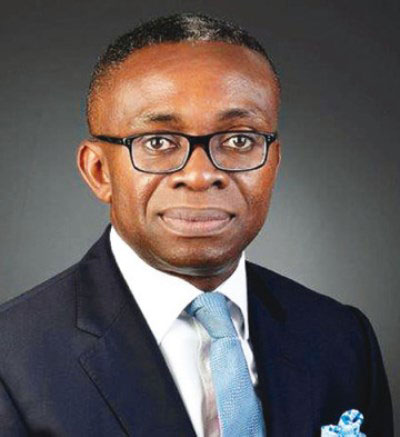 A first-class Civil Engineering graduate of the Obafemi Awolowo University, Ile-Ife, Mr. Chioke, a leading investment banker, replaces His Highness Emir Lamido Muhammadu Sanusi II of Kano, earlier advertised as the Commencement Speaker for this year.  Mr. Chioke was a Rhodes Scholar at Oxford University, where he earned his MPhil degree in Management Studies prior to launching his extraordinary banking career.

"The Emir cannot attend our Commencement due to his pressing schedule," said the Interim President, Prof. LeGene Quesenberry, while announcing Mr. Chioke as the new speaker.  She expressed her delight and gratitude that Mr. Chioke will be able to step in despite the short notice.

A former Goldman Sachs and Salomon Smith Barney's executive, Mr. Chioke has over 25 years of investment banking experience involving strategic advisory in corporate finance.  His industry specializations include the telecommunications, media, financial services, and general industrial sectors.

At 5 p.m. on May 12, preceding the Commencement, the Founder and former Vice President, HE Atiku Abubakar, will dedicate the second eco-friendly structure on the campus, the Admin II Building.  Following the dedication, at 7 p.m., will be the presentation of this year's Graduation Awards to deserving students by corporate sponsors.

Over the years, AUN has had an array of notables as commencement speakers, including EU Ambassador David MacRae (2011), civil rights champion Charlayne Hunter-Gault (2013), Ambassador John Simon (2014), and famous Colombian educator Vicky Colbert (2015).

"We are very excited at another Commencement as we graduate yet another amazing class," said Prof. Quesenberry, while thanking the members of staff and faculty for mentoring these students.  "We know you and your proud parents are very delighted at your many accomplishments here at AUN--we are equally very proud of all of you," she said to the graduating students.

By Innocent Nwobodo