Members of the university community who want to build the next big app such as Twitter, Hulu, Canvas, or Groupon attended the SITC workshop on Ruby-on-Rails (ROR).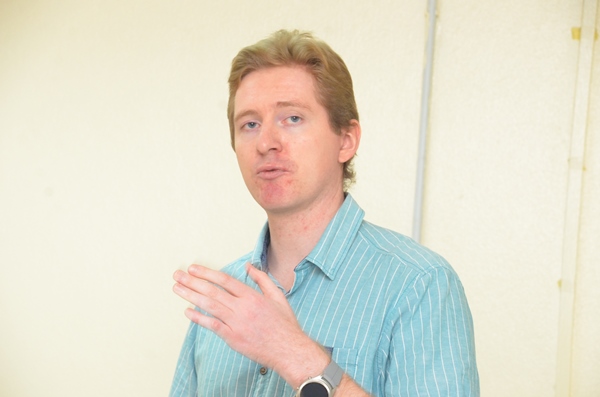 These renowned software companies all use ROR web apps.
The workshop, held on November 24, was facilitated by Alexey Vedishchev, Instructor of Computer Science. Rails is a full-featured Ruby application, which Mr. Vedishchev described as an agile web development framework.
"It is an open-source, full-stack framework for developing database-backed web applications following the Model-View-Control (MVC) design pattern. Rails take full advantage of Ruby's agility with some additions of its own."
"We just teach the basics of programming that borders on how to create programs, how to develop algorithms to optimize calculations, and so on. But in this workshop, we are giving students the opportunity to use the knowledge they gained in the courses to develop something for the real world. And later on, they can use it for their final projects."
Whether it is Ruby, Java, or Python, the programming principle is the same. He adds that once students understand the technology, they can spread their knowledge to other technologies that are similar.
"Assuming there is enough time, I could have created ten projects during this one hour; it is faster. You just type command; we already have the skeleton. And this skeleton is completely functional. If you need to change this part, you can. If you want to improve this part, you can." He said it allows for change of parts.
There was a session after the presentation where he demonstrated how to create an app using Rails, taking user input via a form, using models to interact with a database and how to run the app on the local server.
Reported by Omorogbe Omorogiuwa