The School of Business & Entrepreneurship's 'Adamawa Village Lighting Project' entered its second round of expansion on December 3, 2017.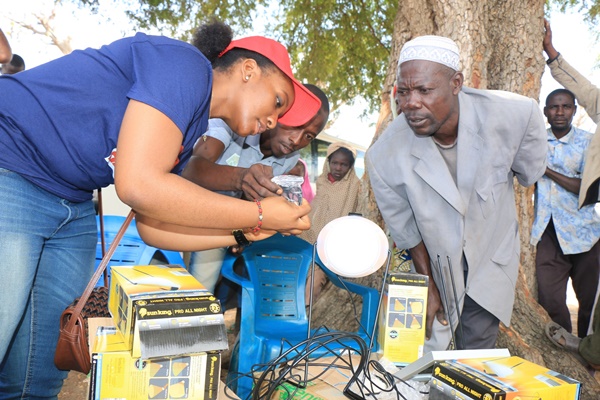 The implementation committee which has Dr. Mohamed Tristan Purvis from the School of Arts & Sciences (Project Supervisor), alums Ms. Summaya Sabo (Project Administrator) and Ms. Mary Igbazua (Project Accountant), alongside a 'solar lighting enthusiast', Dr. Wasiq Khan, was on ground for the launch.
The solar lighting project was initiated by former faculty member Fardeen Dodo in 2014 with a small sample size of beneficiaries, targeted at illuminating the lives of the dwellers in Bura Lamja, a farming community. By January 2017, the lighting project had impacted about 30 households much to the joy of the villagers and village head who expressed gratitude to AUN for the laudable initiative that had gone a long way to bring about a positive impact to the lives of people.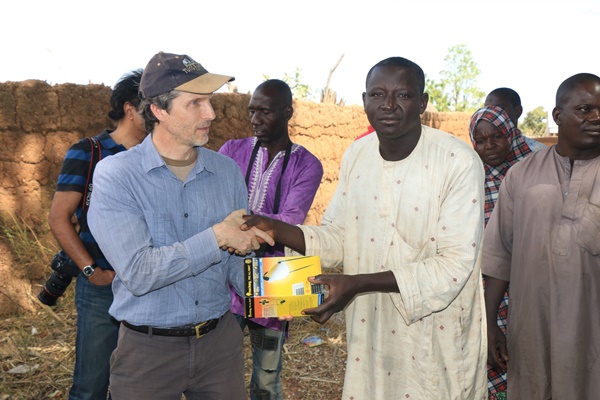 In January 2017, Bura Lamja village benefitted from the SBE-led community development and outreach programs when a team led by the former SBE Dean, Dr. Ahmad Hosseini, visited the town with Jon Eberly of Clock Four, a Silicon Valley venture, during the Youth Entrepreneurship Boot Camp.
During the visit, Mr. Eberly pledged to support the Adamawa Village Lighting Project by partnering with the SBE to continue the good work in the village. True to his word, the funds in support of the project were received in the Fall 2017 semester for the next round of solar lamps meant for 50 beneficiaries within the community.
On December 3, 2017, following the delivery of the lamps, the project team in the company of SAS faculty Dr. Wasiq Khan and film producer and videographer from the AUN Communications Department, Christopher Obaji, once more visited Bura Lamja to test run the lamps and reach even more households. The villagers welcomed them with much celebration, having waited for seven months for the delivery of the lamps.
Bura Lamja Village Head, Chief Salihu Mallam, commended AUN for its continuous support. There are no complaints about the maintenance and use of the lamps, he said. The only problems encountered occasionally were problems with wiring, not a mechanical issue, and village electricians easily fixed those.
Besides being useful in illuminating the community at night, he went on to narrate how the lamps had found some entrepreneurial purpose in the lives of the villagers as a source of livelihood for owners who utilize the solar-powered lamps in charging mobile telephones at N20 per customer.
Regarding general use, the chief reported that the lights have multiple uses: reading (including use by students of the village's primary school), security against scorpions when walking outside at night, searching for things in the dark at night, and charging cell phones. The villagers identified the lighting use (as opposed to charging) as the most important.
In a community of about 600 households, the delivery of 50 additional lamps is a step closer to achieving the goal of lighting up rural communities in Adamawa state. In Shakespeare's words, "How far that little candle throws his beams! So shines good deed in a weary world."
Reported by Nubwa Ibrahim