On February 7, the West Africa Bureau Chief for New York Times, Ms. Dionne Searcey, toured around the AUN Academy.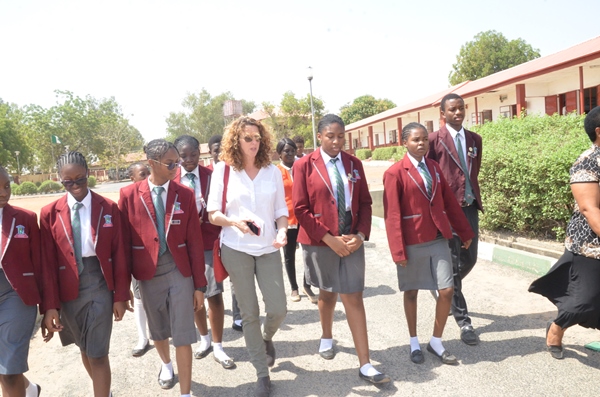 The AUN Academy was among other places she visited.
While welcoming the journalist in her office, the Executive Director of AUN Schools, Mrs. Nkem Uzowulu, explained that there are four schools in the AUN group, namely AUN Academy (Secondary), Charter School (American Track), AUN Academy (Elementary), and the Early Learning Center.
Under the AUN unique system of education, she said, "We expose our students to their host community in a way they can have a positive impact on the community."
She said the Academy has an upcoming community project where the final-year students will visit community schools to teach selected subjects.
"The students have visited several community schools where they donated writing materials, clothes, toys, and contributed some money to refurbish community learning centers," she added.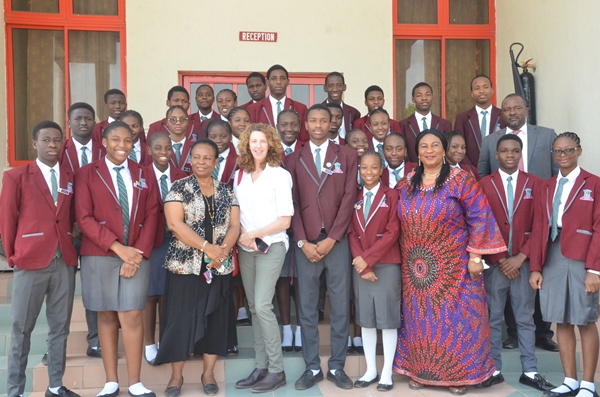 The journalist entertained questions from the students who were curious to know about her experiences and challenges as a journalist, especially while practicing her profession in West Africa. "I was inspired by an elder brother of mine to go into journalism, and it's fun for me because I get to write about people and how they feel, I get to write about politics and music."
She said she was particularly impressed with AUN's hospitality and the smart children of the AUN community. "I see AUN setting a good pace for good leaders of tomorrow; everything here is so great."


Reported by Nubwa Ibrahim