On February 9, the School of Graduate Studies held its first Seminar for the spring 2018 semester.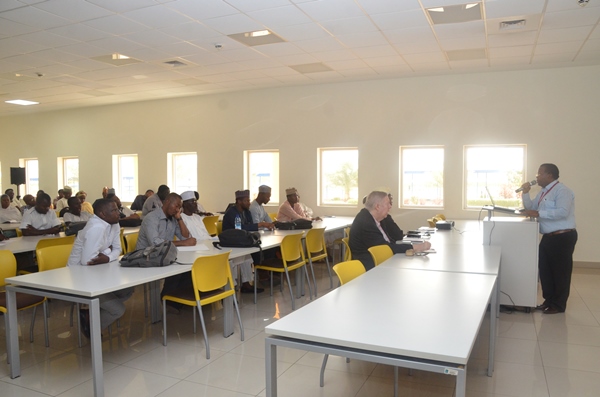 The topic was 'Demonstrating Significant Contribution & Originality in M.Sc. /Ph.D. Thesis'.
The seminar explored how doctoral candidates can formulate their contributions to knowledge.
Introducing the seminar, Chair of the Information Systems program, Dr. Ago Quaye, identified Ph.D. as an original piece of research.
"It demonstrates that your work has not been studied before, that you are taking a new perspective on a previously studied area.
Assistant Professor in the Information Systems program, Dr. Chidi Ononiwu, facilitated the seminar.
As theory building is an essential part of the development of new knowledge, the Professor stressed the importance of being original in doing research work.
"We want to focus on originality and contributions because if you are doing a Ph.D. work, we are expecting that you contribute to knowledge."
Noting that a Ph.D. demands thorough work, the Professor of Information Systems stressed that it involves thinking deeply in the research of the field being investigated.
Dr. Ononiwu said in formulating an original thesis, there is need to demonstrate why it is important.


Reported by Omorogbe Omorogiuwa