"If a robot should assault you, who do you sue? Do you sue the maker, the robot or who controls the robot?"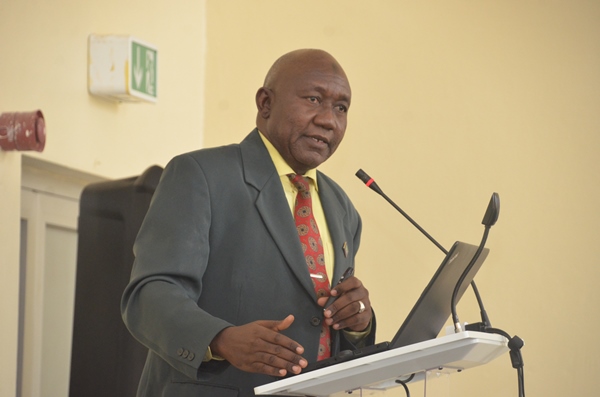 This case and other controversial ones were among the examples brought to the fore at the School of Law seminar held on February 9.
Program Chair, Private & Business Law, Professor Mohammed L. Ahmadu, was the presenter.
Titled 'Digital Technology, Commerce and the Law: are there Interfaces?' his presentation looked at the challenges of digital interfacing technology, commerce, and the law.
The emerging legal consequences and the impact on every-day electronic transactions, such as online purchases, ATM usage, and the position of digital evidence in society was the focus.
Professor Ahmadu said one of the most significant challenges for the law is the compression technology. He said there is no clear decision in Nigeria on which side the law should support as regards cases that concern the sending and receiving of information at different times, since the Evidence Act is recent, 2011.
The professor said the reason the operations of technology fraudsters are rampant in Nigeria was due to the weakness in the laws of our country as regards information technology. He said not understanding the background of technology will cause its regulation to be in difficulty.
The legal don gave two Supreme Court cases where one accepts the admissibility of computer evidence and the other rejecting it.
"One imagines why the judges of the highest court in the land disagreed on the basic principles of law. It is because the background of the technology was not known to them. The good thing is that in 2011 when the new evidence law was passed, it resolved the problem."
Members from across the university community attended the seminar.  In his remark, Dean of the School, Prof. Oladejo Olowu, said the seminar is an advancement of what has already started.
Reported by Omorogbe Omorogiuwa