At the School of Graduate Studies seminar held on March 9, Chair of the Information Systems program, Dr. Ago Quaye, and Dr. Chidi Ononiwu presented on the constituents of a graduate research proposal and what is expected of candidates when crafting their proposal.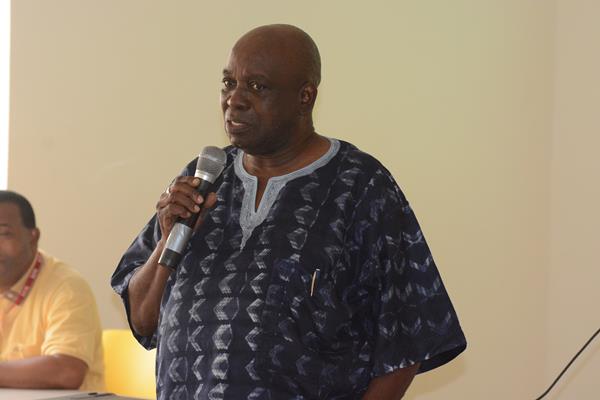 They maintained that the research proposal helps the students to structure their thoughts about the research project. As a blueprint for the study, it helps in identifying problems that they may encounter along the way while directing them on how they can manage them.
"It allows you to focus on the research question and its purpose. It clearly specifies what is involved in the research project, as well as providing you with a clear plan of how each stage of the research will be undertaken, and the anticipated outcomes."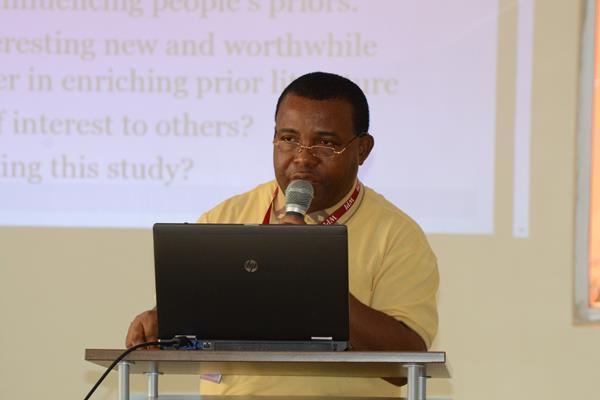 Dr. Ononiwu said the proposal is a critical point in the research work. He described the proposal as a short document written to inform others about the proposed area of the research.
"It determines the potential significance and the viability of the project--whether you the candidate have the capacity to undertake the study. From it, we can infer whether this student has the necessary ingredient to accomplish the research."
Dr. Ononiwu warned against copying other people's concept. He went on to explain what is required in the proposal and stressed that it has to demonstrate a gap clearly in the existing literature.
Contributing to the discourse, Professor Chris Mbah of SBE, advised that the researcher be as original as possible in his/her work.


Reported by Omorogbe Omorogiuwa