Internet of Things (IoT) awareness campaign in Africa received a boost in AUN with a community-wide rally on April 12, and a seminar with an exhibition on the 13th.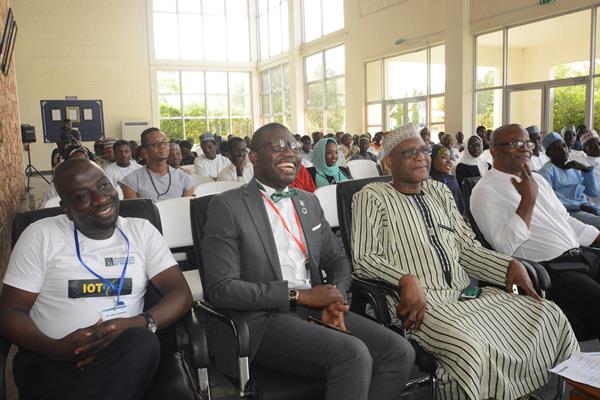 The highlight of events includes presentations from AUN, Adamawa State Polytechnic, Federal College of Education, MTN, Glo as well as an exhibition of inventions by students and campus organizations.
 
The exhibition featured a smart switch by Ashraf Dauda, an intelligent cable-theft detection system by Faruq Liman, Vuvuti (a self-driven robotic tank based on raspberry pi system) by Mohammed Aliyu. All exhibitors are AUN students majoring in Software Engineering.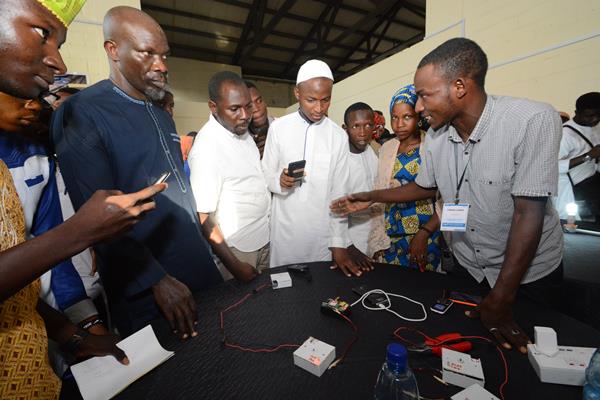 These three projects were exhibited in collaboration with ADEXMOK Best Practice Consulting (ABPC). The leader of the group, Mr. Ahmed Tijjani Ishaq, explained how they intend to be using African experts to address local challenges with IoT technology.
 
Others were universal phone charger by Yasir Modibbo, Information Systems major; mobile remote control for energy by Anisa Suleiman, Telecoms & Wireless major; and Lumos yellow box, by MTN.
 
President of AUN chapter of the Institute of Electrical and Electronics Engineers (IEEE), Abubakar Musa, described IoT as Nigeria's future, not just in technology but also in job creation for the youth. "IoT creates employment and boosts the economy."
 
Faculty Advisor to the IoT group at AUN, Dr. Abel Ajibesin, explained the importance of the ongoing campaign. "We believe that this emerging technology will address the innovation gap in Africa by enabling you to connect your home, hospital, business, and everything that matters to you to a spot."
 
Dr. Ajibesin described IoT as the way forward for Nigeria to solve inefficiency problems. "No nation will attain high economy without innovations. The only solution to this is to invest in research development to improve human capacity and economic output."

 
Software Engineering major, Sadiya Imam, encouraged women to take up careers in engineering. "Engineering is not just for men, believe in your abilities. The criteria for choosing an engineer should be what he or she can bring to the table, not the gender."


Reported by Celine Augustine