Spring semester 2018 has finally come to an end. Several students can be seen rushing in and out of professors' offices trying to salvage whatever bonus points they are legally earned, to ensure they do not finish in the category of below averages.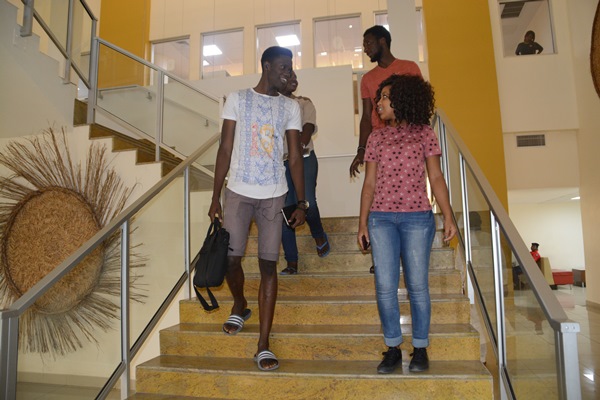 Among the students, the graduating seniors make up a majority of those who are doing the shuttle to and from the four corners of their instructors' offices.
The end of the Spring Semester is a time graduating seniors dread the most. This is because any below average grade attracts an instant re-sit, leading to deferred graduation.
Interview with some graduating seniors reflect how they feel about their final exams.
Final-year Petroleum Chemistry major, Maryam Usman, says she has done all the extra credit works just to be safe.  "Graduating from AUN has been a day that my parents and I have been waiting for, so I've made sure that nothing will come between us and that day."
"I can't afford to come back because I failed a course. If I do come back, it will be because I want to intern or work at AUN, so don't blame me if you see me disturbing any CMD instructor," CMD major, Ruqayya Dala, said.
"Exams! Exams! Exams! Thankfully and hopefully this will be my last at AUN. I have never been scared of exams as much as I am right now. I have studied my mind out, and I leave the rest to God," Business Management major, Kazayet Zechariah, said.
NES major, Zainab Jimoh, says she is going to try her best. "The truth is that grades don't determine how successful one is, so for these final exams, I'm going to try my best."
"I see most students panicking and rushing to instructors as very unhealthy. At this point, everyone needs to be calm so that it won't interfere with their state of mind, especially when writing their papers," final-year computer science major, Destiny Enabulele, counselled.
Reported by Funmbi Cole, CMD major