Have you thought of growing your essential vegetables like tomatoes and pepper on your own?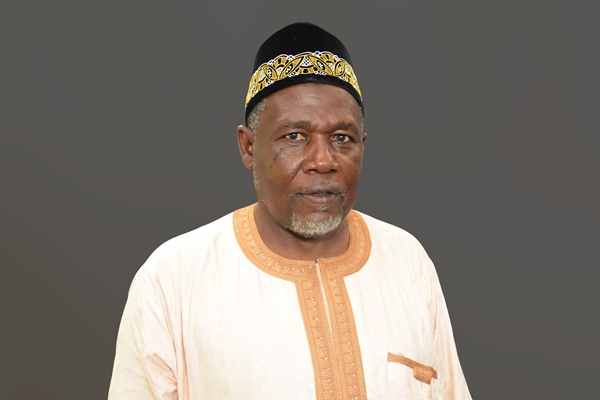 An environmentalist, Ibrahim Song, is piloting a project to empower members of the university community to grow their tomatoes and other veggies very soon.
Just behind his office at the Office of Sustainability Recycling Center, Mr. Song is using some innovative ways to grow 100 stands of these vegetable plants. He also grows pepper and lettuce and says anyone can learn to do this, whether as a hobby or to earn extra income.
Not only that they can be grown inside or outside the house, but the Director of Environment says they can also be grown in a horizontal or vertical pattern.  He explained the vertical planting pattern to be up in stacks and horizontal planting as being laid on the ground.
Getting agricultural land is often a challenge to farming.  But not this kind of farming. Mr. Song explained that low and medium-income earners stand to benefit a lot from this farming method since it does not require much land space.
Why is it called micro-farming? Mr. Song explains that one does not need a big farm to get an abundant harvest. "It is within small space, a small container, and then movable to wherever you want to take it, however little the space available in your house. Then you can then control."
Mr. Song explains the innovation behind the methodology that clearly shows that it is sustainable development in practice. Water is also conserved under this practice. Any material that can hold soil can be used from used jute bags, sacks, and pet bottles to tires. However, the containers he used were empty paint buckets gotten from the Facilities Management department. Into these buckets, he put soil and organic wastes that serve as manure. Since these planting containers are movable, it is possible to take these plants from one place to another, assuming one is not comfortable with the prevailing weather condition, he says.
In his pilot set up to control the climate condition, Song constructed a local greenhouse. "Under it, I have the green plants so that I can control the microclimate inside."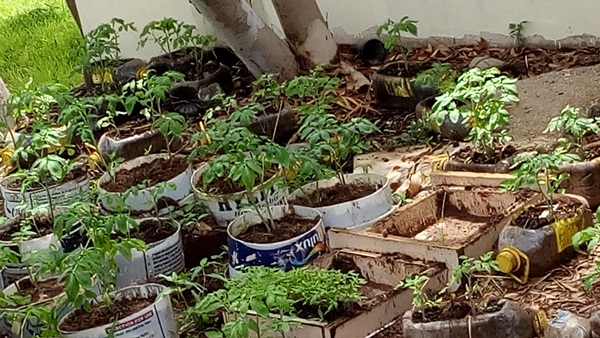 He expects an average of 20 pieces of tomatoes per stand. However, he is very optimistic that the yield can be higher. "If I was growing it inside a conventional greenhouse, I am sure of getting 50 pieces of tomatoes per stand."
While it can be a source of self-employment for the unemployed, it is another stream of income for AUN people.
"You can practice this to produce the small vegetables you require for your daily needs, and you can even package this to sell the excess produce."
In an interviewer, another AUN micro-farmer, Mr. Rotimi J. Ogundijo, stressed health as a critical driver in Mr. Song's scheme: it has been established that there are lots of health benefits in eating food grown from natural and organic means.
Reported by Omorogbe Omorogiuwa