And those who were seen dancing were thought to be insane by those who could not hear the music.
― Friedrich Nietzsche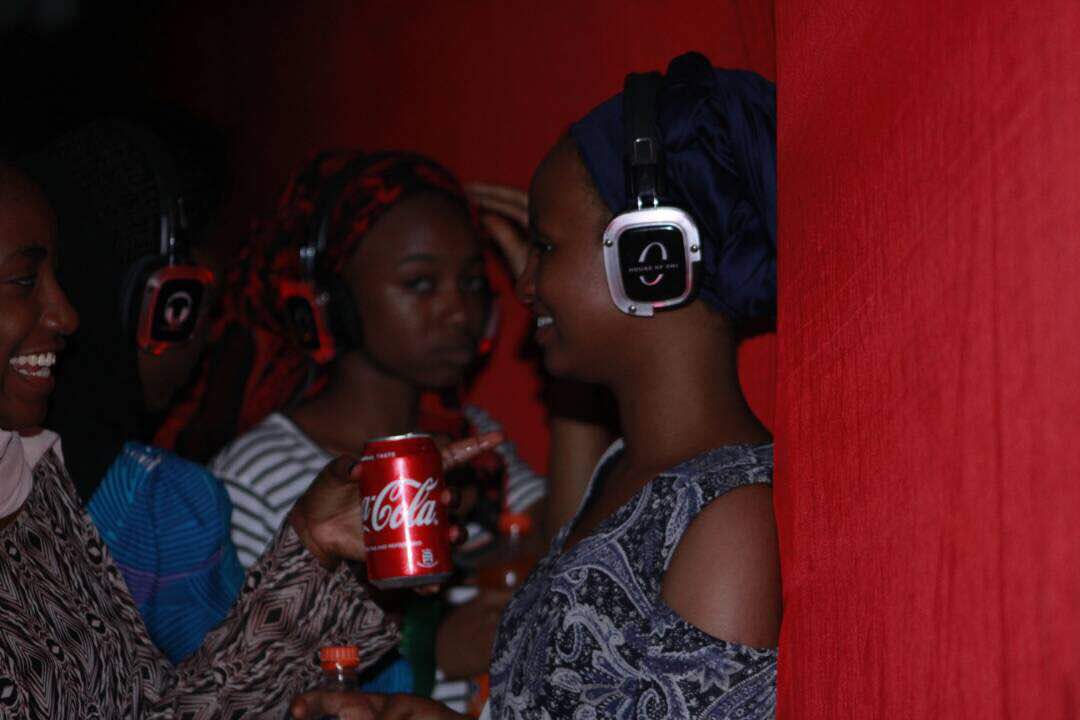 Students vibe to the Silent disco party What an awesome way to start a semester!  A dance party where only those with headphones could participate.  The Silent Rave is an AUN campus event where people dance to music that is played on wireless headphones, rather than music played on a speaker system. 
The music is aired via a radio transmitter with the signal received by wireless headphones worn by the participants.  Those without headphones did not hear any music, making an impression of a room full of people dancing to no drumbeats.
The amazing part was that not only one but also three different songs played through the music transmitter, whereby you could choose your favorite song from three different channels distributed by three different DJs at the same time. 
Almost everyone had dance partners because you could easily identify the person listening to the same song by the color on the LED headphones and vibes to the song.  This was another amazing experience for students and faculty members at the party. 
Many students attended and did enjoy the party.  Some people today even prefer the Silent Rave party to the one where music is played through the sound system.  
Overall, it was a breathtaking experience.  The House of Oni in collaboration with Office of Student Activities & Involvement organized it.
By Kebone Mofokeng