Now in its second year, AUN's youngest school gets facility upgrade, as top faculty Prof Shikyil wears the rank of Senior Advocate of Nigeria.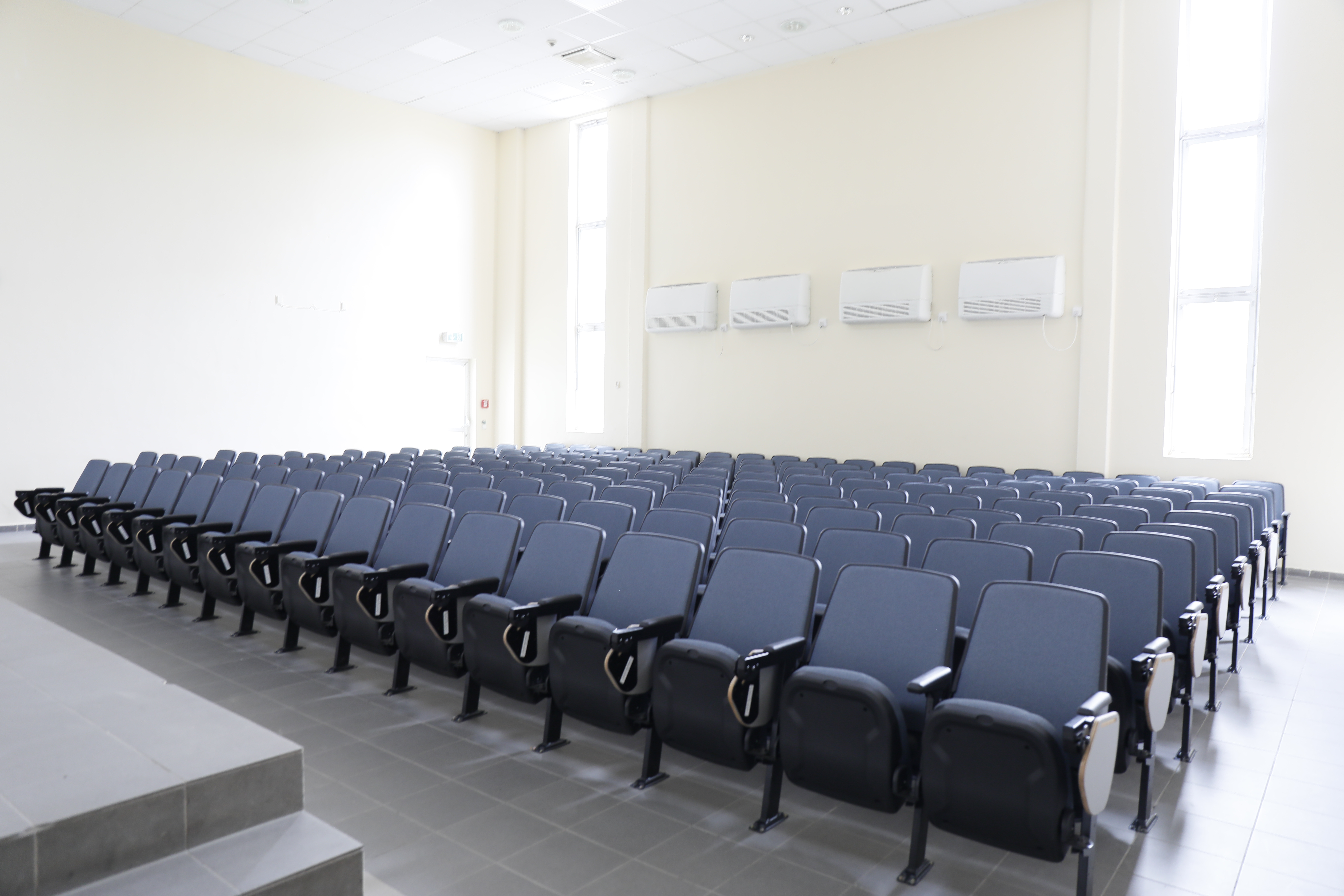 State-of-the-art multipurpose 161-seater auditorium
Professor Oladejo Olowu, Dean of the School of Law, takes exceptional delight in describing the law program at the American University of Nigeria as 'standing on a tripod' – Nigerian, British, and American legal traditions – the only university in Africa so endowed.  The 'triple heritage school', the last to be added to the University's learning experience, has now earned double honors.
As the school's pioneer students begin their second year this fall semester, the management took possession of a multipurpose 161-seater auditorium while one of its key faculty members received the silk robe of Senior Advocate of Nigeria (SAN).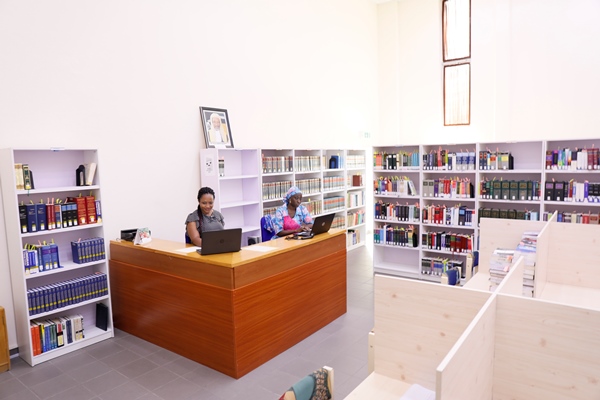 School of Law LibraryOn August 14, President Dekle commissioned the upgraded Washington Hall auditorium, a state-of-the-art learning facility, expressing her faith that the law program at AUN would become a model for the continent.

Placing the new school squarely in the university's mission as an entrepreneurship and development university, the president pointed out:  "It's vital to the future of Nigeria to have the rule of law.  For the outside world to have confidence again in Nigeria as a nation, you have to have the rule of law."
Chair of the School's Public & International Law Program, Professor Sylvester Sadiq Shikyil, was also named among 30 outstanding lawyers to don the prestigious silk robe of SAN--the highest rank in law practice in Nigeria.
The SAN title is awarded meritoriously to lawyers in practice or academe who have reached the pinnacle of their career and must have distinguished themselves either in practice and/or with noteworthy contributions to scholarship and jurisprudence through teaching, research, and publication.
Professor Sylvester Sadiq Shikyil and Dr. Abubakar Sadiq Hussaini who represented AUN at the former's investiture in AbujaA Fulbright scholar and leading light in constitutional law, Prof. Shikyil, who has advised the Nigerian House of Representatives' Subcommittee on the Review of the 1999 Constitution, has written, contributed, or co-authored over 33 books, journal articles, monographs, and research reports on law.
Representing the AUN community at Professor Shikyl's colorful investiture at the Supreme Court of Nigeria was Assistant Professor and Chair of the Telecoms and Wireless Technologies program in SITC, Dr. Abubakar Sadiq Hussaini.
By Innocent Nwobodo