AUN is set to welcome alums back to campus for the annual networking event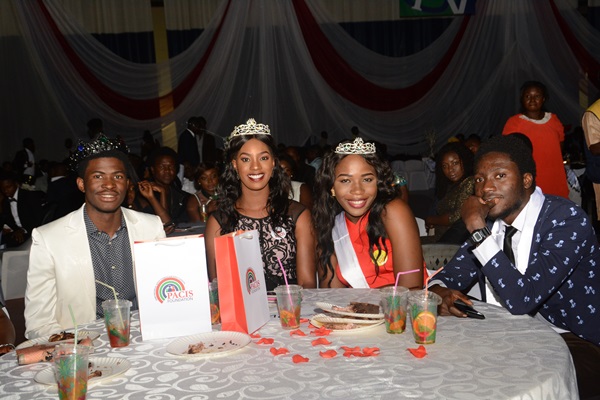 Winners in 2015 (l-r): Mr. AUN Bakia Ayuk Tabe, Miss AUN Vivian Amah, Miss Talent Chinwendu Okafor, & Mr. Talent Gramso Madwatte
The stage is set for the celebration of Homecoming by the AUN community. An annual tradition of American universities and colleges, this year's, the 9th edition, will feature the staple menu but with a different flavor.
Homecoming at AUN is a gathering of the Alumni body to celebrate the famed Stallion spirit, reinforce the vision and mission of the university, foster strong relationships amongst members, and for alums to contribute their quota to the development of the University.
The 2017 edition, which holds from 6th to 11th November, says Alumni Relations Coordinator, Peter Paya, "is the first under President Dawn Dekle and will be an important avenue for alums to connect with her innovation and leadership ideas to take the University and Alumni association forward..."
Setting the agenda for a meaningful engagement, President Dekle had on October 14 inaugurated the Alumni College which she set up to foster lifelong learning and honing success skills for the professional cadre among alums.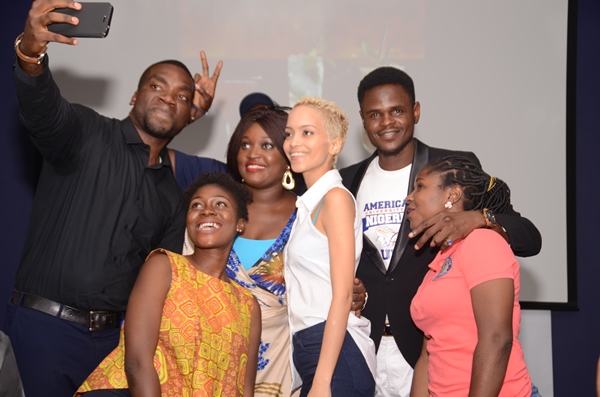 Cross section of AUN alumni posing with MTV Base presenter Samantha WalshPopular among the events will be Success Galore, which celebrates successes, achievements, and professional accomplishments of alums.  Success Galore provides an interactive session for high-performance alumni in private enterprise and top multinationals to share their success stories and the role AUN played in educating and empowering them for success.
Community service is another important activity in the Homecoming calendar. Last year, the Alumni Association awarded merit scholarships to seven deserving and disadvantaged students in Yola.
Community service also sets the tone for other scheduled Homecoming activities, allowing returning Alums have another taste of one of AUN's core messages - giving back to the community.
Since inception, the community service component of Homecoming has left a lasting impact on both alums and benefiting communities.
This year's Homecoming activities will be streamed online on all AUN social media platforms. To stay updated with all the happenings, please follow, @AUNigeria on Twitter & Facebook.


By Nelly Ating