On October 13, Ms. Murna Mamman became a role model to young girls of the Government Girls Secondary School, a boarding school in Yola. She addressed them after awarding scholarships to eight of the high-achieving students. They were among the 100 beneficiaries to whom she awarded the 2016/2017 academic year scholarships, the others being in three other primary and secondary schools also in Adamawa State.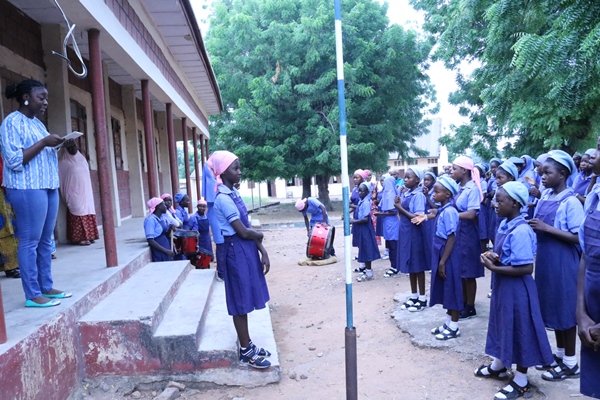 At a presentation that was held during the morning assembly session of the 800 junior students, Ms. Mamman urged them to be studious,  "…so you can become one of the great future women of our society…My only desire would be to see fellow girls like you grow into mature intellectual ladies… I strongly believe that without education, women are voiceless…Women have no limitation. To mention a few, the president of my prestigious University (AUN) is a woman, and I am proud of her diligent work. The principal of this school is a woman."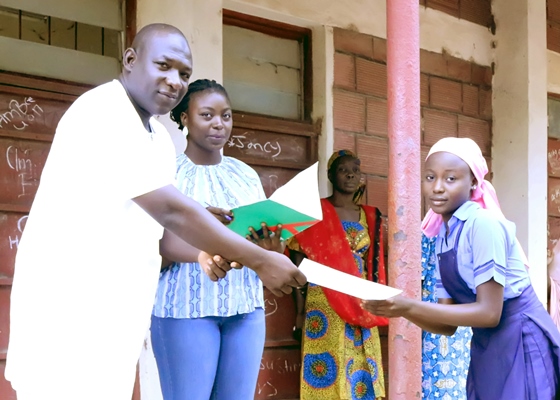 Ms. Mamman went on to give examples of other eminent women leaders. "Nigeria's Minister of finance is a woman, the president of Liberia is a woman and she is one of the leaders who make decisions in our world today.
The final-year Accounting student said that she was inspired to provide the scholarships for three reasons:  her exposure to community service at AUN where she learned that she could impact people's lives as her peers had done in one of those outings; getting a scholarship from AUN based on her outstanding academic performance, and her study abroad program experience where she met other students who were willing to do something to impact their country.
Principal of the School, Mrs. Pwanedo Ekwonye, encouraged the girls to not take the opportunity for granted.
Ms. Mamman also met with parents, and received thanks and prayers for her wellbeing.  
Mr. Zakari Buba, PTA Chairman for the School, said it was the first time in the history of Adamawa State that he has heard of a student rendering this sort of assistance.
Mr. Ahmed Aliyu, Assistant Director of Community Service, explained to the parents that AUN, being a Development University, instills in its students the need to impact the host community. 
Mr. Aliyu added that it was not the first time Ms. Mamman had engaged in a community service project of that magnitude. He said that during the fall semester, she expanded the delivery room of Wuro Hausa Clinic and build a water system toilet attached to the labor room, a very costly project.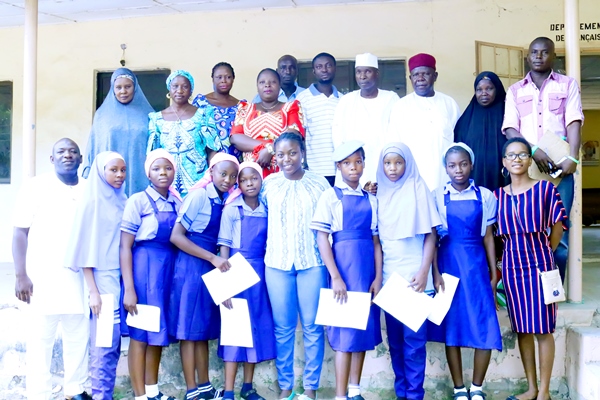 Mr. Emmanuel Anthony Piridimso, a parent of one of the beneficiaries, described the gesture as a great service to the nation. This is why he prayed that Ms. Mamman will be a great Nigerian leader. He said that when he heard the news, he was thinking that this time the University's corporate social responsibility had reached his doorstep. "I never even knew it is a student that is doing it… My prayer is for you to reach the top of this nation."
By Omorogbe Omorogiuwa