Three alums who graduated from CMD in 2009 and 2011 with deep interest in still photography have formed Akam Contemporary, a guild, to use their craft to pursue humanitarian causes.
On December 9-10, the trio of Nelly Ating, Haye Okoh, and Ibrahim Ciroma staged an exhibition of 20 still photographs shot at various IDP sites in Adamawa and Borno states.  Exhibited at Madugu Rockview Hotels in the Jimeta area of Yola, the show makes real the impact of the refugee crisis occasioned by the Boko Haram uprising. 
Sales proceeds from the photos will be donated to humanitarian causes.
The rare exhibition, attended by more than 200 photo enthusiasts from both public and private sectors, as well as from the donor community, sparked new discussions on the magnitude of the humanitarian crisis in Nigeria's northeast.  The show's creators hope to show the photography more widely throughout Nigeria and abroad.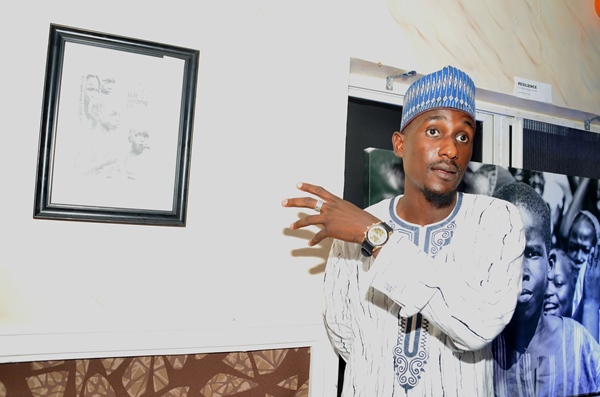 The exhibition entitled "The Refugee's Prayer" depicted different facets of life in the campsites, including a child giving a military-style salute, another performing ablution, and distressed people waiting in the breadline.   Ms. Ating, the lead exhibitor, who said she almost died taking the shots, called for a one-minute silence in remembrance of departed refugees.
Love, care, courage, fear, hope, despair, and religious devotion were some of the dominant themes in the photos on display.
In the opening speech, the Director-General of National Emergency Management Agency (NEMA), Malam Muhammad Sani Sidi, said that NEMA set up a Yola operations office for greater effectiveness, despite a declining refugee population.  He observed that six northeast states, Adamawa included, accounted for a total of 1,822,541 IDPs as of October. Adamawa alone harbors 170,070. The number of camps has also reduced to four, he said.
By Innocent Nwobodo