In an effort to boost ICT capacity in Adamawa State, the Nigerian ICT Literacy Foundation (NILF) has awarded additional academic scholarships to two school dropouts to resume their education at the School of Legal Studies, Yola.
NILF is a non-governmental body formed by AUN alums and some faculty members.
The beneficiaries, Mustafa Ahmodu and Amina Bakari, dropped out of school due to financial constraints, but thanks to NILF for reaching out to them.

The Foundation, which kicked off a year ago, has trained altogether 498 beneficiaries in Adamawa State, including the internally displaced persons. The Foundation is a collaborative effort of few AUN staff members and alumni and it's free.
Most of the NILF trainees are students selected from secondary schools across Adamawa State who have the passion for ICT Literacy. While others are students from tertiary institutions in Adamawa State.
Eleven persons who attended the NILF's training have also received academic scholarships from the Foundation.  Mustafa Ahmodu and Amina Bakari are among the 11 beneficiaries who have received such gestures.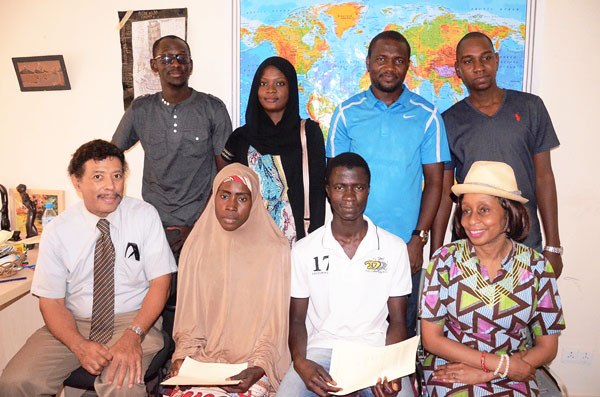 These particular scholarships are from Prof Brian Reed and Prof. Jennifer Tyndall, both of SAS.


By Nubwa Ibrahim