On February 22, Accounting major Murna Mamman awarded 23 more scholarships to female students of Ladi Atiku Government Girls Secondary School and Government Girl's Junior Secondary School, both in Yola.
The beneficiaries were selected on merit and need bases.
Ms. Mamman, who handed the scholarship letters to the recipients, challenged them to stay motivated.  She also assured the students that the scholarship scheme had a long-term objective of ensuring that female students gain education.
She charged the students to seize this opportunity and focus on excelling in their academics.
Mr. Ahmed Aliyu, Assistant Director of Community Service, who was present at the award ceremony, reiterated that the students should see the opportunity as a motivation lever to step up in their academic work.
Using Ms. Mamman as an example, the Assistant Director told the students that "she should serve as an inspiration to all of you, a young woman doing extraordinary things in her generation."
Impressed by Ms. Mamman's initiative, Mrs. Rahab Ayal, Principal of Ladi Atiku Government Girls School, remarked that they never received such assistance from anyone in the community.  She thanked AUN for the giving-back initiative of its students.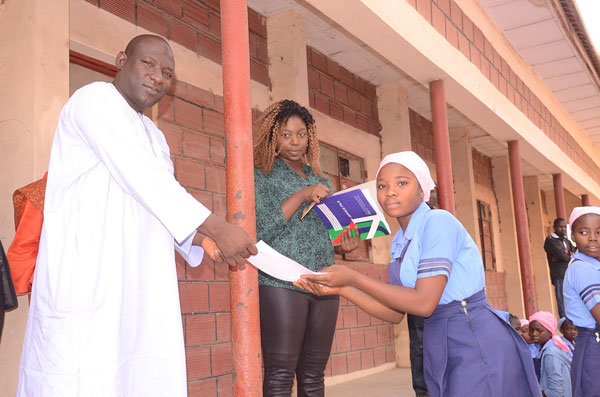 The awardees received an ovation from their fellow students as they stepped forward to collect their letters.


By Nelly Ating