On February 25, the Office of Student Activities & Involvement hosted a talent contest at the Cafeteria.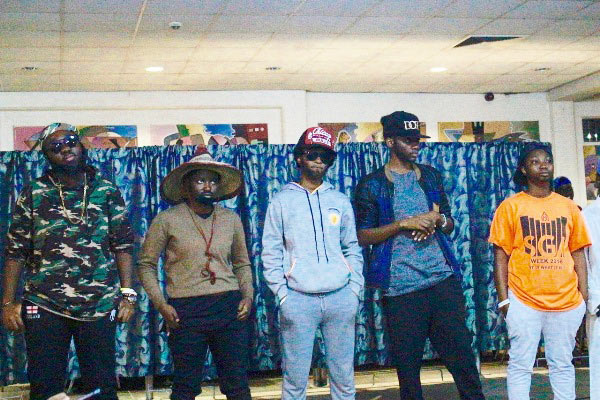 The event titled "The MakeOver" saw seven teams compete and three teams emerge as winners of cash prizes of N60,000, N30,000, and N15,000 respectively.

The theme of the contest was for each group to physically transform a girl into a guy using makeup and multiple male outfits.  The transformed then had to walk and act like a guy.  The contest consisted of three rounds and a final "woo the crowd" round.

In this final round, the transformed woman was expected to dance or mime like a guy, and to impress the crowd.


The event was an opportunity for the participants to display their numerous talents in makeup and creativity.

For Ms. Bethsheba Wampana, the lead contestant for Team Winifred and first-place winners, the event was an opportunity to do something new and different.  "Being a boy isn't that hard," she said, laughing.  She added that it was more difficult for girls to be girls, because "you have to make up, look nice, and learn to catwalk, which can be really difficult sometimes."

Ms. Martha Sambe, one of the judges at the event, noted, "The event was very entertaining, and I saw remarkable displays of talent and creativity by the students."

A student, Aisha Ahmed, noted that the women were totally convincing.  "It was after a couple of sessions that I realized some of them were actually my friends.  I had a good time."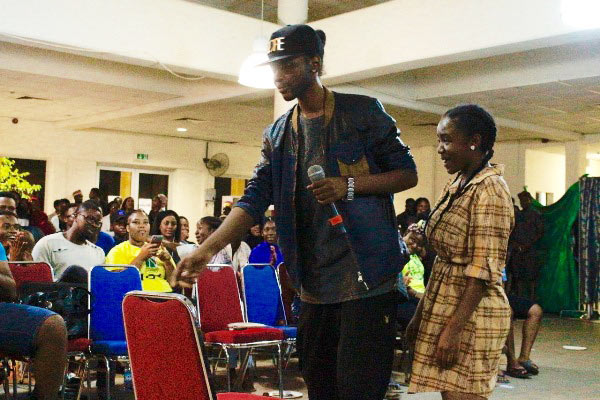 The event also served several refreshments, had multiple giveaways, with good music.

By Emmanuel Wogu