Dr. Lynne R. Baker, assistant professor in Natural and Environmental Sciences, has been awarded a grant for the project: "Conservation planning and vision workshop for Akpugoeze (Enugu State, Nigeria), home to a sacred population of Endangered Sclater's monkeys."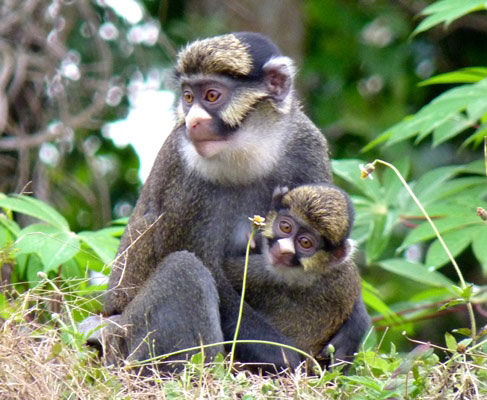 Endemic to Southern Nigeria, Sclater's monkey (Cercopithecus sclateri) faces numerous threats, particularly hunting and habitat loss and degradation.  The latter is driven by rapid human population growth and development.  Across its range, Sclater's monkey does not occur in any official protected areas, although three populations are known to be culturally protected by local communities.  These sacred primate populations are particularly important for conservation of the species.  However, with changing beliefs, attitudes, and conditions, these populations and their habitats are far from secure.
Of the three known sacred populations of this species, the largest occurs in the Akpugoeze community complex (Enugu State).  While the social taboos related to monkeys and sacred groves remain largely intact at this site, other factors threaten the monkey population and remaining natural habitats.  As the community complex begins to undergo more significant changes, it is important that the community plan its development in a sustainable and environmentally friendly manner.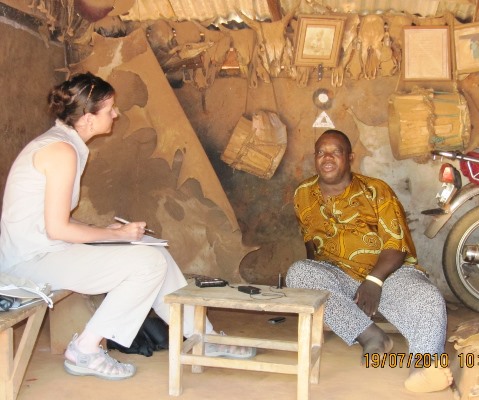 Given recent changes in governance and worrying environmental trends in Akpugoeze, Dr. Baker will hold and facilitate the first-ever participatory workshop with key stakeholders, including community leaders, NGO representatives, and state and local government representatives.  The 3-day workshop, which will take place in May 2017, aims to provide basic education on important topics, increase awareness of and support for conservation, develop a common "vision" for sustainable community development, and identify important next steps.
The grant (total $4,345) is sponsored by two U.S.-based international conservation NGOs: Conservation International's Primate Action Fund and the Margot Marsh Biodiversity Foundation ($3,430) and Primate Conservation Inc. ($915).
Photos by Lynne R. Baker