As part of his personal community service project of "bringing awareness to the lack of maintenance and environmental cleanliness in Nigeria", serving Corps member Okpani Jude Ndukwe, on April 6, remodeled a neglected effigy of NYSC members, erected a billboard sign, and distributed wastebaskets and handbills to commercial motorists around the Jimeta metropolis.
Mr. Ndukwe, who serves in the Finance Division, explained that the project was inspired by AUN's Development University mission of giving back to the community.  He added, however, that his project was addressing the need for Nigerians to imbibe "maintenance culture and environmental cleanliness."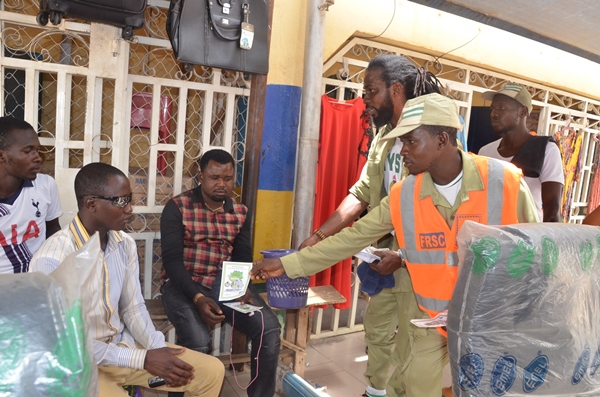 NYSC State Coordinator Abubakar Mohammed unveiled the sculpture and billboard, recounting that Mr. Ndukwe, a native of Ebonyi State posted to Adamawa State has proven the success behind the establishment of the NYSC program, which aims for Nigerian youths to add value to their society.
In the same vein, the Director of Degradation, State Ministry of Environment, Timothy Audi, described the corps member's effort as "exemplary and worthy of emulation".
Ms. Beryl Sashi of the State Ministry of Finance, who was also a sponsor of the initiative, seized the opportunity to urge Nigerians to adopt a maintenance culture. She noted that reliance on government to always handle everything drags nation backwards.  She applauded Mr. Ndukwe for leading the initiative.

By Nelly Ating