The Easter weekend that began on Good Friday, April 14, had a series of activities that offered a relaxation opportunity for everyone.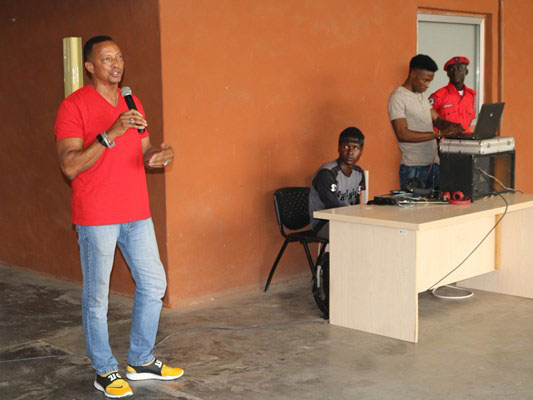 The Security & Safety Operations department had a party for officers, featuring both feasting and dancing to good music.  The event served as a morale booster for the staff members who must forego normal holidays.  The department has the highest number of staff, and they work round the clock, three shifts a day.

AVP Lionel von Frederick Rawlins, addressing the officers, spoke about the essence of the get-together.  "It is just to show camaraderie, the Esprit de corps, and just to socialize and have some fun."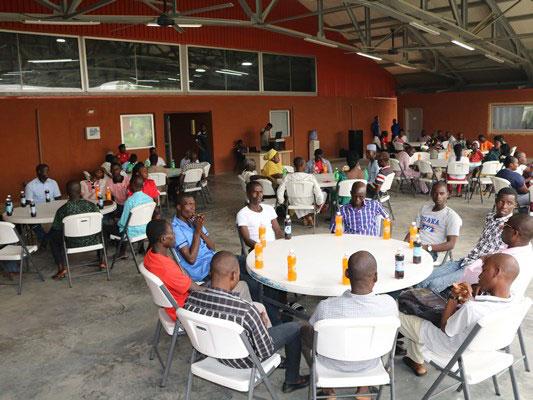 Students also had a swell weekend as the Campus Activities Board organized two main events.  The first, which was held on Friday, was ISSA Dance Off.  It was the very last big party for the semester and featured Hip Hop, Contemporary, and Afro pop music.  The other event, which took place on Saturday, was the ever-colorful Spring Fling.  There was face painting, masks, vendors selling stuff, and performances from various artists.  Attendees donned bright and colorful attire.

On the same Saturday, members of the university community joined in the durbar at the Lamido palace.  The durbar marked the turbaning of Sarki Turawa, a member of the Lamido's court who oversees foreign relations, and hence relations with AUN's expat community.




On Sunday, the AUN Hotel Conference Center & Spa together with the AUN Club had an event to celebrate the holy weekend.  Termed Egg-cellent Easter, it gave all the members of the University community, and visitors, the opportunity to socialize, mix and mingle.  Egg-cellent Easter featured a dancing competition as well as an egg race.  There was also a free horse ride and a swimming opportunity.  The Club served their blended drinks, burger, and barbecue.

By Omorogbe Omorogiuwa