At this year's Stallion Awards Dinner on April 22, Mr. AUN, Miss AUN, and Miss Stallion had a chance to present their social responsibility project to the AUN community.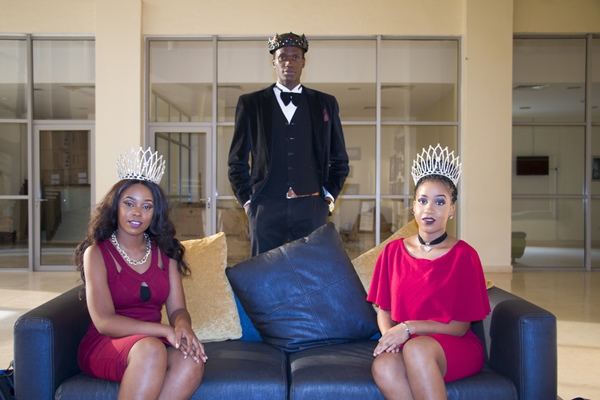 Mr. AUN (Kazayet Zachariah) told the audience that as ambassadors of the University, they are representing AUN to the host community.

A short video that showed the deadly nature of Type C meningitis was shown during the function.  The students highlighted that Type C meningitis is a big problem, and they want to support children who do not have the means to procure the vaccination to prevent it. The "royals" called on members of the university community to support them to administer the vaccines.

They organized a raffle draw as a fund raiser, and announced the winners on April 26 during the A Season of Writing winners award presentations.  Dr. Bolade Agboola of SAS was picked as the raffle draw winner.

The vaccines will be administered on May 6.

Former President of Creativity Club, Mr. Zachariah, serves a dual ambassador role as Mr. AUN and Mr. Talent. Mbali Mokgatla, a Petroleum Chemistry student from South Africa, is Miss AUN, and Kebone Mofokeng, another South African studying Petroleum Chemistry, is Miss Stallion. They emerged as the winners of the Homecoming Pageant of November 11, 2016, organized by the Campus Activities Board through the Office of Student Activities & Involvement.

By Omorogbe Omorogiuwa