On April 25, a law major, Christine Vihishinma, visited Government Girls Secondary School, Yola, to donate funds to help with five female students' fees.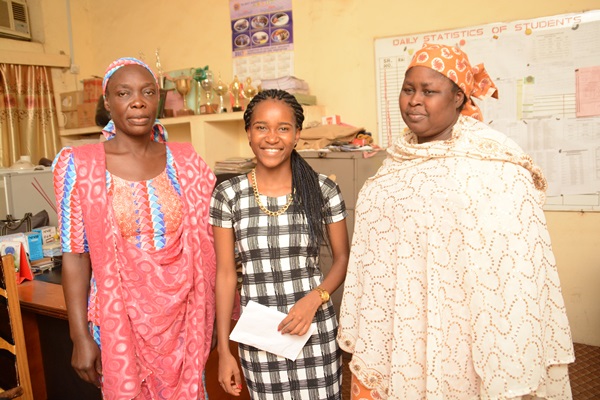 Inspired by another AUN student, Ms. Murna Mamman, who had previously reached out to other students in the same school, Ms. Vihishinma saw the need to reach out to orphans particularly.  "I lost my dad five years ago, and I know what it feels like for one parent to raise and train a child or children in school," Ms. Vihishinma said in the principal's office as she explained her visit. "I also have plans to donate materials such as books, mathematical sets, and biros to the five girls."

Two students from JSS 1 and three others from JSS 2 are beneficiaries of the financial aid for the next school term.  More than N4, 000 in fees was paid for each of the students, which covers their feeding, health, maintenance levy, and examination fee.


The Principal of the school's junior section, Mrs. Pwanedo N. Ekwonye, hoped the law student's gesture would encourage others, including the beneficiaries, to do better in school.  She added, "The students selected are the best in their classes and I'm so much impressed by AUN students having the children of this school in mind." She pointed out that the first individual to visit the school to sponsor some students was an AUN student.

GGSS, Yola, has a student population of 1,800.

By Nubwa Ibrahim