On May 16, trucks loaded with farming tools - pitchforks, shovels, and hoes - as well as varieties of seed crops, went to four local governments: Maiha, Mubi South, Mubi North, and Michika.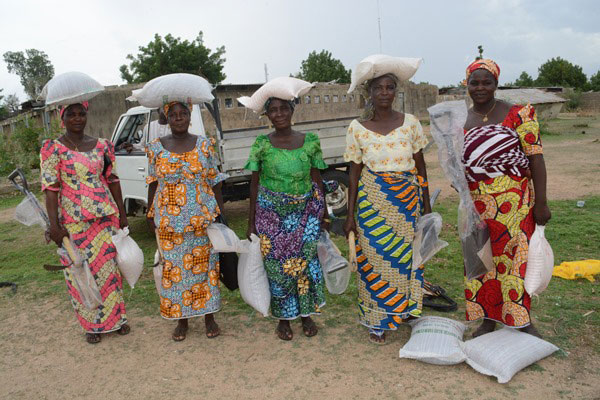 They went to deliver the goods as part of the UN High Commission for Refugees Livelihood Protect scheme facilitated by AUN.

As implementing partner, AUN was tasked to boost the livelihood of about 1,000 beneficiaries through sustainable farming.  The beneficiaries consist of returnees, internally displaced persons, and vulnerable members of host communities.  They have been identified for the first phase of the project – training the trainers.

The beneficiaries will apply the knowledge acquired from the training, said Sustainability Field Research Manager, Rotimi James Ogundijo.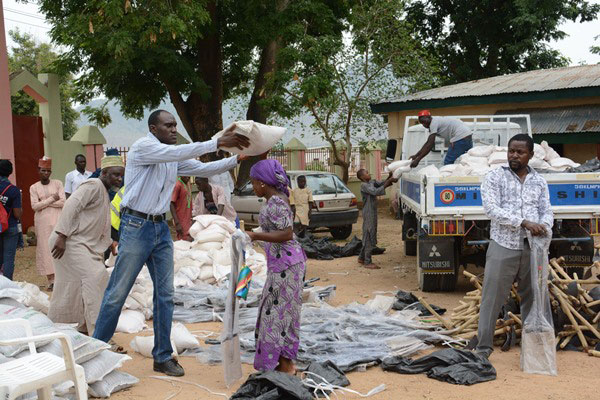 Mr. Ogundijo believes that with the procured tools, the farmers will be able to practice bio-dynamism (alternative agriculture similar to organic farming), a component of sustainable farming.

NES Instructor Jennifer Che, who was excited about the expansion of this unconventional farming system, said the project was first piloted in Bole community; she described it as "the future." Che explained that the northern region of Nigeria lacks arable land for farming.  Worse still, farmers were known to use chemicals which damage the soil.

Grant Administrator Audu Liman announced that AUN has signed a contract with the Food and Agriculture Organization (FAO) of United Nations to distribute seeds and fertilizers in the same four local government areas, which were identified as in emergency need.  Liman observed that this demonstrates the faith FAO has in AUN's integrity, and its ability to deliver the aid..

AVP Abba Tahir, who represented Interim President Quesenberry, thanked UNHCR for being a leading humanitarian donor to IDP communities.  "This tells us how concerned UNHCR is with our people's safety, security, stability, and sustainable prosperity."

By Nelly Ating