On July 4, a detachment of the AUN security force mounted a guard of honor for President Dawn Dekle on arrival.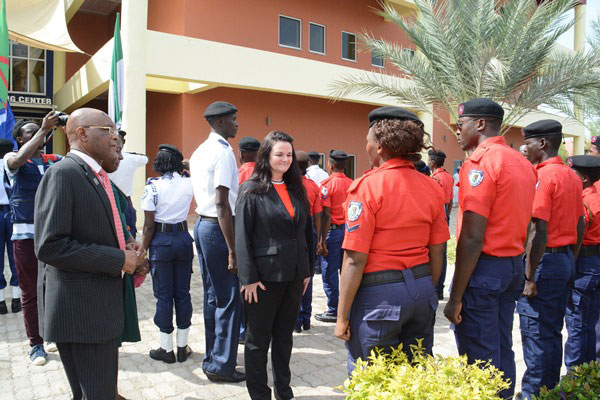 The accompanying band and a flag procession spiced up the colorful parade.  The horses also added to the color at the brief reception in front of the library building.
Associate Chief Security Officer, Olayide Ezekiel Babalola, led the President through the guard of honor.  President Dekle while praising the force remarked that the parade was beautiful.


The formal reception for the president took place at the Commencement Hall lobby.  Here, members of the University community joined her to cut the anniversary cake commemorating American independence.  President Dekle took the lead in cutting the anniversary cake, after which the AVP of Human Resources & Planning, Nourah Bamalli, presented a graffiti greetings card by members of the University community.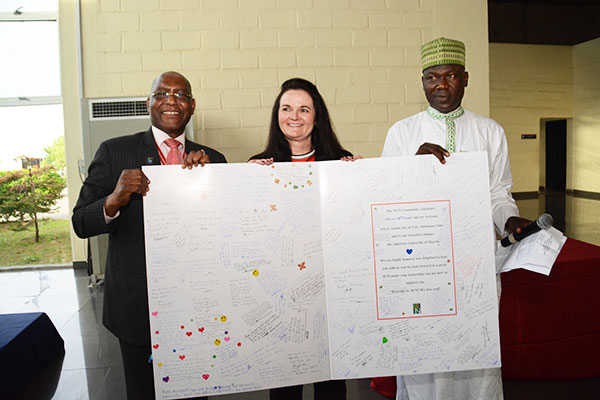 In the evening, the senior management joined President Dekle at a welcome dinner at the AUN Hotel, Conference Center & Spa.


Outgoing Provost and former Dean of SBE, Ahmad Hosseini, presented a customized lapel pin to the President.  The departing Dean of SBE told the guests the new president was a wonderful choice for the University.


"Her passion for AUN, her belief in Nigeria, and her readiness to advance the cause of community engagement and service learning seem unparalleled."
By Omorogbe Omorogiuwa