On August 11, staff members, led by the HR & Planning team, paid condolences to the family of Pwangurigon David, who passed away the day before. David had been a valued AUN security officer, who started working with the University since 2012.
The staff delegation also visited the Director of Digital Services, Benson Ali, who recently lost his centenarian father.  Senior Director, Procurement & Strategic Sourcing, Hansen Ivara, spoke on behalf of the group.  "It's always a desire for parents to have their children bury them and not the other way round."
A Senior Budget Officer, Philomena Bankole, presented a cash gift and condolence letter on behalf of the University to the David family.  She also prayed for the departed, encouraging the bereaved family to be strong, and for God to continue to guide and support them.
A family member, Madeline Mujah, expressed the gratitude of her family for their condolences.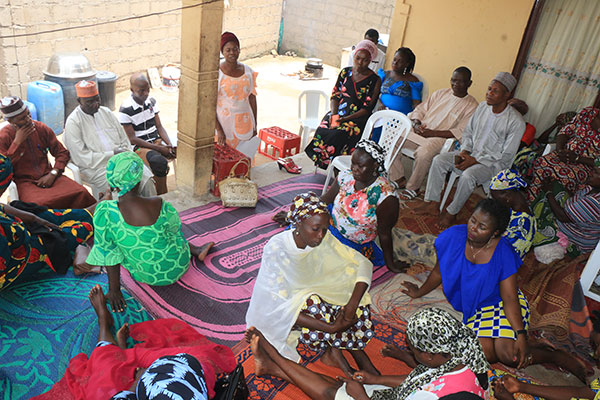 Mr. Ivara read the condolence letter from the University and presented it to the Ali family.  Mr. Ali responded with words of appreciation for the concern shown by the University community.
By Omorogbe Omorogiuwa