On March 13, the executive committee of the AUN Community Cooperative Society paid a meet-and-greet visit to its counterpart at Modibbo Adama University of Technology (MAUTECH).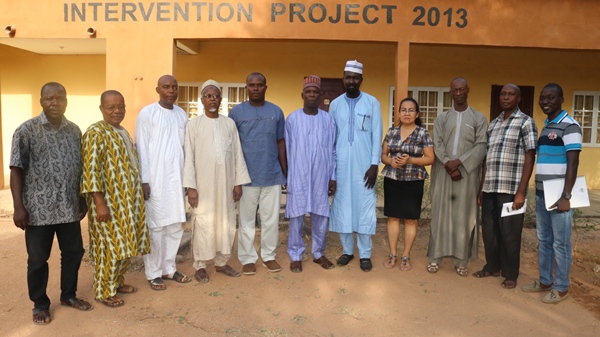 General Secretary Nnanna Njoku and Assistant General Secretary Samson Dayine accompanied the President of the AUN society, Adamu Umar, on the visit.
Mr. Umar noted that the University Staff Sangere MultiPurpose Cooperative Society at MAUTECH had recorded many success stories, especially in profit making. "We deem it necessary to pay a visit to you today in an attempt to see how we can emulate you and learn from your success and good cooperative practices," he said.
He revealed that after the 2017 election that brought him into office, he and other Exco members decided to conduct a research on the principles and practices of cooperative management.
He recalled that the AUN Community Cooperative Society which began in 2010 with only 20 members currently has 903. "Part of our duties to members include giving loans at five percent interest rate, securing land for members with flexible repayment terms, and improving members' welfare through sale of food items during festive periods," he added.
He said sales to members during festive periods are not to make profit, but welfare-oriented. "The cooperative movement is service to humanity; we need to combine efforts to take care of our needs."
The president of the MAUTECH Cooperative Society Mamman Malgwi, who was impressed by the visit and track record of their AUN counterpart, said their major success story so far is that everyone is a respecter of the operating by-laws which is documented in the form of a book.
Reported by Nubwa Ibrahim