Ms. Hauwa Ntakai has won the New Foundation School (NFS) inaugural Student-of-the-month award.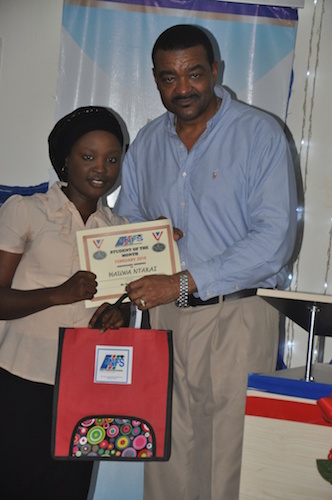 The award was introduced in February 2018 to drive NFS to greater heights. Ms. Ntakai received the award on Saturday, March 3.  
The award's purpose is to recognize students' achievements in academics and other extra-curricular activities in the NFS. Also, it is to challenge students to be their best at all times as they pursue their goals and also to support their colleagues. The assessment criteria for the award include academic performance, participation in activities, character, punctuality, creativity, and physical exercises. Ten students made it to the February nomination list and a committee of academic and students' affairs staff selected the winner.