On March 10, AUN faculty and staff graced the Honor Society Fundraiser and Jazz Night held at Jabbama Restaurant of AUN Hotel.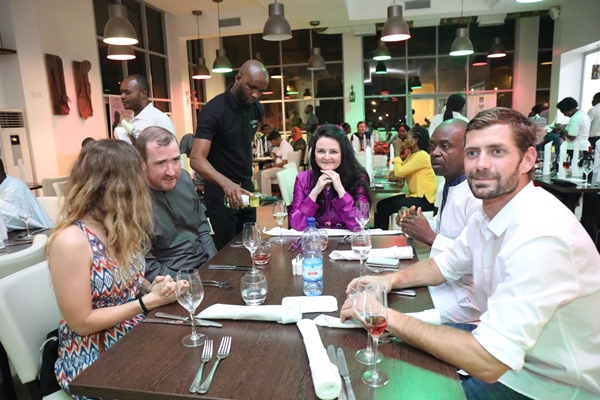 The fundraiser is an annual event where faculty and staff members join hands together to financially support the activities of the Honor Society.
Welcoming President Dekle to her first Jazz Night, AUNHS faculty advisor Dr. Ferdinand Che, said, "A fantastic element of what the Society does is connected with AUN's philosophy - community development. They offer scholarships to primary and secondary school students around the community. Sometimes, they also go out to coach students that are struggling with academics.
"Often, some schools are challenged with a shortage of facilities. The club also provides intervention in such aspects.
"But the truth is they cannot do it alone. That is why we have occasions like this, where we put our hands together to make sure they impact the community."
The event had fewer speeches and more performances among members of the audience.
Associate Professor of English Dr. Brian Reed's poem recitation for charity was the evening's first performance.
Economics Professor John Leonard performed seamlessly on the keyboard while Assistant Vice President of Security and Safety Operations, Dr. Lionel von Frederick Rawlins, played the Nigerian national anthem with a saxophone.
At the event, pledge forms were kept on every seat. Any member of the audience who intends to donate is expected to fill the form with contact information and intended amount. The club will further contact all intending donors.


Reported by Bashir I. Bashir