International & Comparative Politics
Model real-world situations, use deductive reasoning to arrive at implications, and test conclusions using statistical and analytical techniques to develop creative ways to contribute to the society in which you live. Economics sits within the
School of Arts & Sciences.
The Bachelor of Arts program in International and Comparative Politics introduces students to the several sub-disciplines of political studies; International Relations, Comparative Politics, Political Theory, and Public Administration.
The program trains graduates in the liberal arts tradition of thinking independently, critically, and analytically; communicating effectively and finding creative ways to contribute to the society in which they live.
Graduates with a BA in International and Comparative Politics can follow several career tracks. Professional options open to ICP graduates include careers in the following areas:
Public service
Diplomatic service
Politics
International/Regional organizations
The third sector: non-governmental organizations
Available start dates
September 2018 / January 2019
Course Duration
Full Time: 4 years
Visit our admissions page for full application details.
Call: +234 805 200 2962
E-mail: This email address is being protected from spambots. You need JavaScript enabled to view it.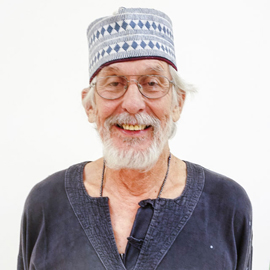 Program Chair
Williams Bill Hansen
Assistant Professor
This email address is being protected from spambots. You need JavaScript enabled to view it.