President Margee Ensign says graduates of the American University of Nigeria have a competitive edge among their peers because they have received an education that prepares them to adapt to change and excel in whatever they choose to do.
In her welcoming remarks at the 12th Commencement on July 10, President Ensign charged the Classes of 2020 and 2021 to remain faithful to the ideals of the University's motto: Excellence, Integrity and Service.
"As students of Africa's only development university, you chose to come to a place where we value adaptability, flexibility, creativity and resilience. A place where we can all better understand the challenges facing a developing society—right here in Yola. A place where we share a clear-eyed but hopeful view of the future.
Acknowledging the unprecedented and challenging period of the present times, including climate change, demand for social justice and equity and political participation, education, employment and universal healthcare, the President charged AUN graduates to use the skills and network they obtained from the University to work for a better society.
"A new world is emerging, and Nigeria will be one of the giants of that new world, a leader not just of Africa but of the entire world. In all the challenges you face, it is important to truly live out our motto: Excellence, Integrity, and Service".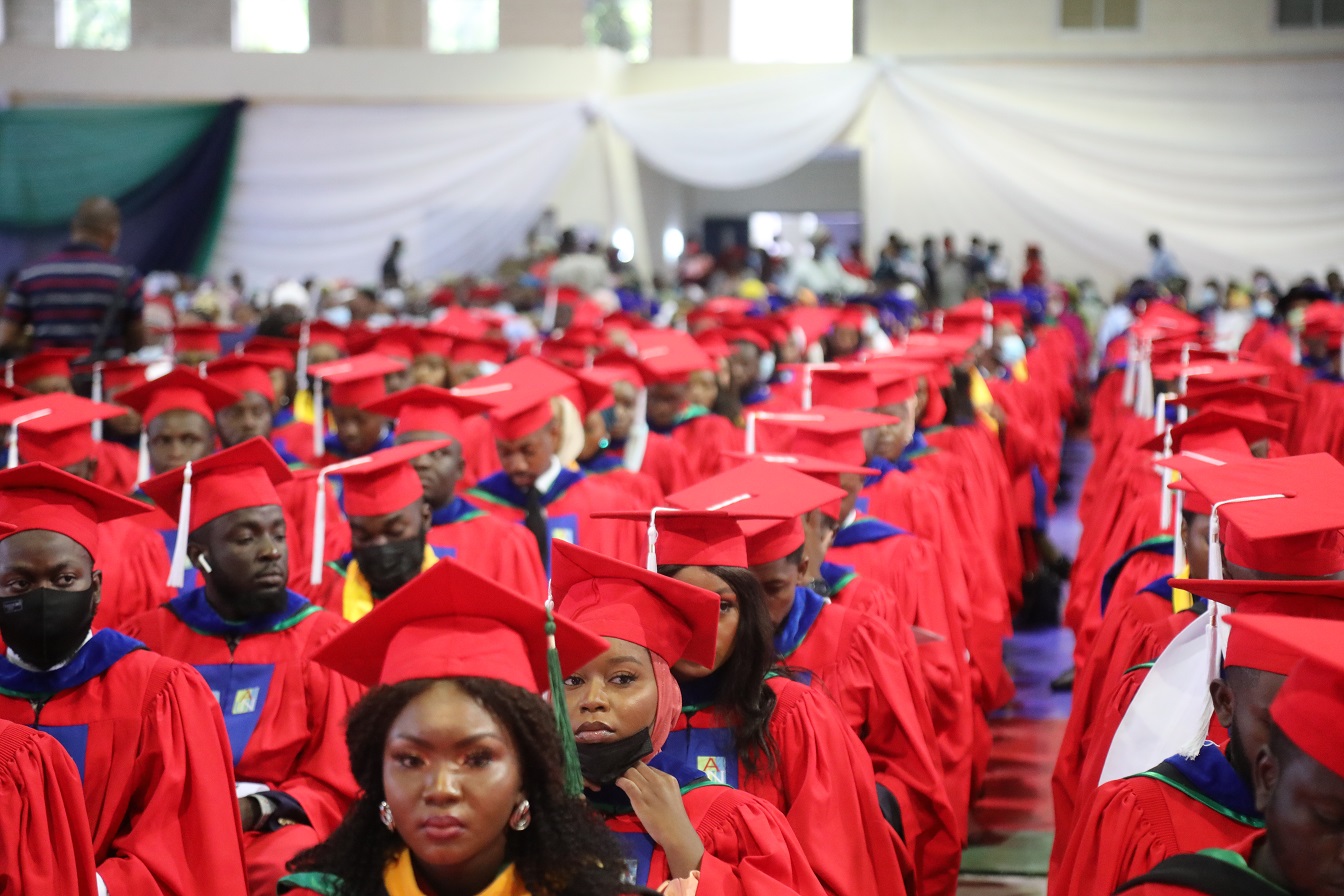 Please click on this link to read the full text of President Margee Ensign's 12th Commencement welcome address