In line with AUN's passion for community development, the ladies of Aisha Kande dormitory donated food items and some money to Hajia Hauwa Adamu, a widow and Boko Haram survivor living in Sangere community, Yola.
On Friday 21 May 2021, representatives of Aisha Kande residence hall visited the widow who lost her entire family during the Boko Haram crisis. Ever since she has been struggling to survive.
On our first visit the week before, we noticed that she needed rent, food, a mattress, and many other items. When we returned to campus, the residents were moved by her story and were more than willing to donate towards the cause.
Receiving the donation, Hajia Hauwa Adamu was happy and thankful for our assistance. As a residence hall, we are grateful for the opportunity to touch lives in the littlest way. We hope that with our little donations, Hauwa Adamu is now able to live life not having to struggle as much as she had in the past.
Pictures Below.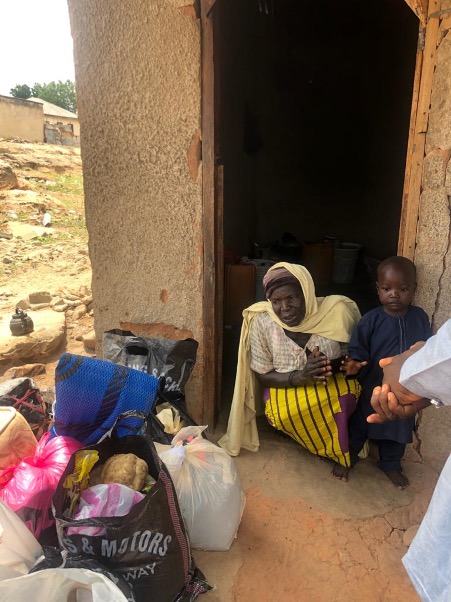 Reported by Joy Jacob (Residence Assistant Aisha Kande Hall)