Photo: Senator Tofowoma (3rd from the left) received here by the provost, Prof. Attahir Yusuf (3rd from the right), while Senior Director Yusuf Mohammed is 2nd from left
Senator Nicholas Tofowoma, representing Ondo South Senatorial District in the 9th National Assembly recently toured beautiful AUN and left with lasting impressions expressed in superlatives.
The distinguished Senator, who is Vice Chairman of the Land Transport Committee in the Red Chambers, said he had great expectations before his AUN visit from stories he had read about Africa's first Development University.  However, his visit exceeded his expectations.  His visit with his entourage on September 24, 2021, was a real wow event and left him truly gushing with amazement.
"There is something here that is yet to be marketed to the world outside", he said. "I went to the Administrative Buildings of the university today, and I must say that I've never seen such buildings in my life. I spent twenty-six years in England--yet, I didn't see such buildings there. All of us want to build structures with cement blocks. But that is not cement. That is steel; it has been put together to form a meaningful sustainable office which very weather-friendly," Senator Tofowoma told us.
His tour guide and Senior Director for Public Affairs and Community Relations, Yusuf Mohammed, also pointed out that AUN attracts the brightest and best students from all over Nigeria and impacts them with high-quality, life-changing education.
"The success of our students," said Mr. Mohammed, "is limitless as far as we are concerned. Our students developed the software they use to conduct their Student Government Association election, and it is one hundred fraud and manipulation-proof. When particular problems are identified in the community, our students and faculty work to find solutions to them. It could be in literacy, environment, livelihood support, or poverty eradication. That is how a development University works. That is the story of AUN, Africa's Development University".
Senator Nicholas Tofowoma, who served in the Senate Constitution Review Committee, later described AUN as a 'Smart University' after assessing the massive IT infrastructure support facilities on the ground.
Before leaving the AUN campus, the Senator was taken to the AUN Radio Station housed in the Communication & Multimedia Design (CMD) department to voice a broadcast expressing his first-hand impressions: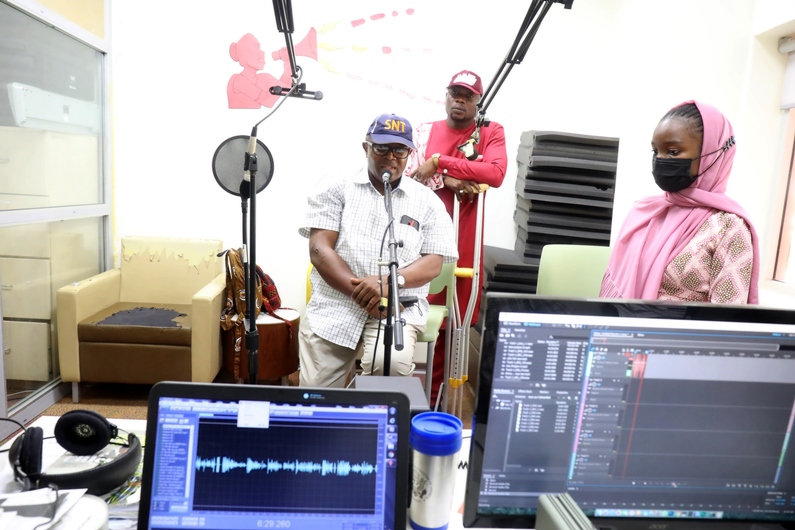 "Hello, my name is Nicholas Tofowoma, the senator representing Ondo South; I'm called GGG at home. The American University of Nigeria is unique and I advise anyone who cares about good education to bring their children to study here because AUN is second to none."
Reported by Esther Onyinye Ofeli