One of AUN's most outstanding alumni scholars and Class of 2016 Valedictorian, Gregory Tanyi, has highlighted the three top skillsets he learned at AUN and which have prepared him for the tough academic and out-of-class challenges he has faced since graduation.
Presently, Tanyi, a Cameroon national whose father is a university professor, is undertaking a Ph.D. in nano-photonics at the prestigious University of Melbourne, Australia where he was awarded a scholarship for a Master's degree.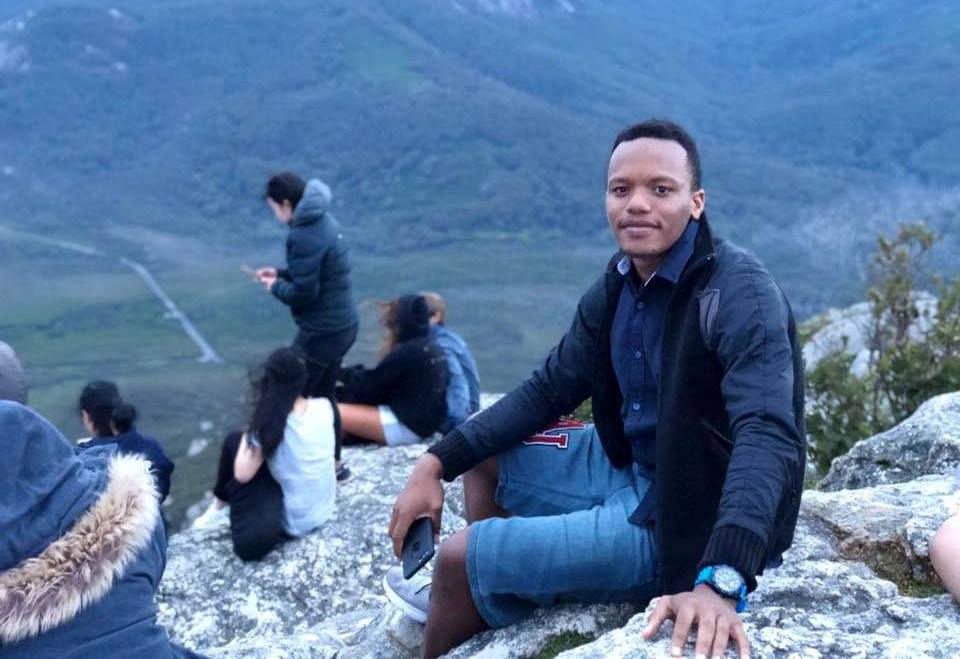 "AUN equipped me more than adequately with the academic and social skills needed to carry out meaningful team-based research which has the potential to improve the society of tomorrow", Greg told us in a recent communication.
"Looking back at my time in AUN I can highlight three top skills which have become a compass in my academic journey so far and still help me navigate what could at times feel like uncharted waters for me.
"The first is the habit of excellence. I learned how to approach all my endeavors, irrespective of the size, importance, or nature, to excel.
"The second is teamwork; adapting to working with others and later on thriving on collective assignments. This is the basis of a huge social capital network that AUN enables.
"Thirdly, it was at AUN that I understood the importance of giving back to society. A lot of AUN's model was based on empowering the neighboring community and eventually having a solid impact on the world. This "why" is a motive I resonate with to date.
"These three skills have been key in helping me make personal and career choices. The commitment to excellence played a key part in gaining a scholarship to pursue my master's degree and being the top graduate in my discipline at the University of Melbourne".
Greg Tanyi's professor and mentor at AUN concurs and notes with a sense of satisfaction that indeed the Valedictorian is cut from a cloth of distinction. School of Engineering faculty and former Dean of the Graduate School, Dr. Charles Nche has nothing but praises for Greg.
"He chose a very difficult major - Telecommunication and Wireless. I was the head of the department then and also mentored him.
"I quickly found out that he was a very brilliant student, and that he was very willing to work extremely hard even though he was brilliant, having made the best O'level results in Cameroon before he came here on scholarship.
"So he had 'A's in nearly all his subjects. He took several courses with me, and what I noticed was that even though he was a clever student, he still went the extra mile. He had an A in all the courses he took with me.
When he came to his final project, he focused on the security challenges at AUN and he decided that one of the ways to solve that problem was to design what is known as ACCESS CONTROL SYSTEM. He did this using RADIO FREQUENCY IDENTIFICATION to design and build an RFID access-control system that would require AUN ID cards with embedded RFID tags for access to buildings secured by electric doors containing RFID readers and minute Arduino microcontrollers keeping track of who had access to each door at every particular time.
"Because the project was outstanding, I decided, with the help of Dr. Abubakar Sadiq Husseini (ASH), to publish the paper with IEEE in London. We went to present the paper there.
"All I can say is, he was an amazing student. He had good ethics, the best that I've ever seen in a student in teaching for over 10years. When he left and went to Australia, a lot of schools wanted him but he chose to go to Australia where he is doing his Ph.D. And again what I keep hearing is very good. I wrote references for him and all the information I got was positive. Once again, he took first in his Master's class".
Greg Tanyi sums up studying at AUN this way: "Having had the privilege to study at AUN has been a gift that has kept on giving to me", he said.
Reported by Noel Sashi