On October 3, 2022, Dean of the AUN Graduate School Professor Chris Mbah gave a guest lecture at the University of Kigali in Rwanda to students of strategic management on the subject of 'New and Emerging Strategy Models', which focused on approaches to addressing and resolving the complex and enduring problems afflicting developing nations in Africa.
According to Professor Chris Mbah, the solution for many of these nations lies in implementing a novel strategy model that is centered on developing competent leadership that recognizes the connection between progressive human and national capital development.
Professor Mbah urged that action must start with cultivating leadership that possesses a geocentric worldview and is motivated by a keen sense of responsibility, accountability, collaboration, creativity, as well as transparent practices. While leaders and citizens both have collective responsibilities and roles to play in addressing these specific problems faced by developing African countries, Professor Mbah emphasized that leaders and citizens must work together to address these issues.
He regretted that to address the complex and dynamic issues that their communities are currently confronting, many Sub-Saharan African leaders continue to rely on yesterday's best practices. As a result, many of these nations are dealing with rising population dissatisfaction within their own countries as well as a rising brain drain with no end in sight.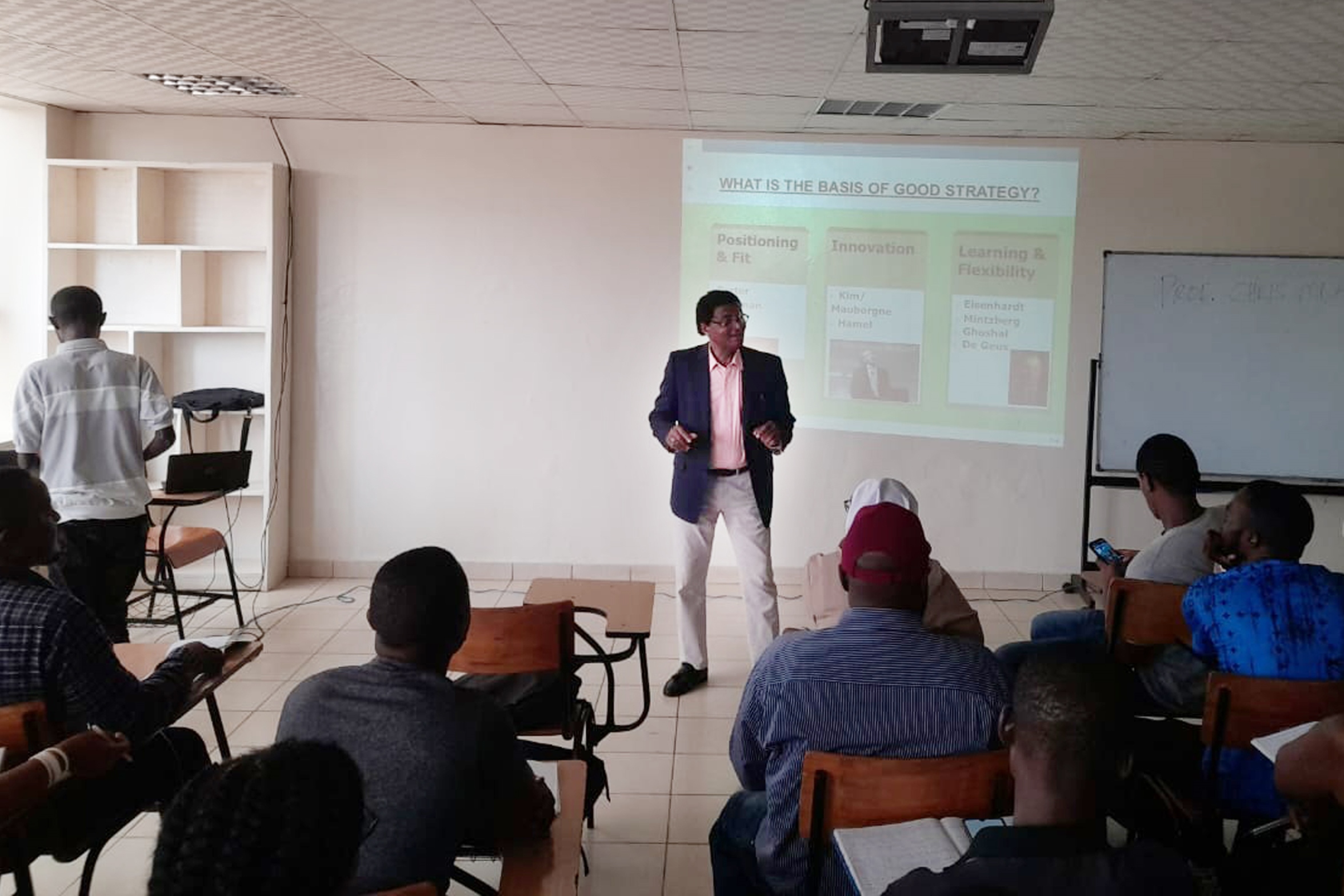 Professor Mbah pointed out that many educational systems' current instructional models, designs, and strategies have a negative impact on the quality of graduates they produce and shouldn't be tolerated any longer because they can't compete with students who were trained by faculty and staff using cutting-edge systems, structures, procedures, and faculty. He referred to the American liberal arts educational system that produces more well-rounded graduates with the skills and capabilities to become more entrepreneurial, creative, innovative, and environmentally conscious.
He advised African leaders to "adopt the innovative and focused leadership style of Rwanda's President, Paul Kagame, whose leadership model exemplified this new and emerging strategy model with focus on domestic solutions with emphasis on consensus, indigenous practices, coupled with the awakened consciousness of the citizens, individual responsibility, accountability, transparency, and collaboration to drive national development and competitiveness."
Reported by Tina Bitrus