On May 29, 2021, the Atiku Institute for Development (AID), in collaboration with the School of Business & Entrepreneurship (SBE) organized a North-East Small Business Seminar and Financial Intervention Support for small business owners drawn from the region.
The event which had the theme: "Imperatives of Business Support Services for Community Development" was held at the Waziri Hall, North Campus, on Saturday, 29th May 2021.
Chair of AUN's Entrepreneurship & Management Program, Dr Hassan Yusuf who took the first training seminar titled, 'Managing and Growing Small/Micro Enterprises extolled AUN's development philosophy.
"The University, in addition to academic excellence and quality educational services, has a developmental outlook that is largely embedded in entrepreneurship education and training domiciled in the School of Business and Entrepreneurship (SBE).
"AUN, through SBE, is constantly on the lookout for opportunities to provide entrepreneurial assistance and intervention support tailored towards enhancing the capacities of Micro, Small, and Medium Enterprises in pursuit and delivery of her developmental mandate", said Dr. Yusuf.
Given the diverse backgrounds of participants, Dr. Yusuf simplified academic terminologies to ensure the audience is carried along. He spoke of the myriad impact economic downturns effect on small businesses.
" I mentioned that most of you are just managing. I know what managing means in Africa. How are things? I'm just managing... Poverty. AUN does not want you to manage. You have been managing that business for several years with a sole proprietorship. For several years you've not been able to grow to employ more. From one shop, you have two... from two shops you expand. You've only been managing, but our focus is to grow you. So, that is what I centre my lecture on today.
Dr. Nurein Adebowale also of SBE facilitated the second training session with the subtheme: Financial Literacy for Small/Micro Enterprises.
AID CEO, Dr. Audu Liman, delivered the welcome address while, Mr. Sini M. Lelle, the DG, Adamawa Chamber of Commerce delivered goodwill remarks.
 At the end of the training seminar, the participants were awarded certificates and taken on a tour of the SBE demonstration farms on the main campus.
Training session ongoing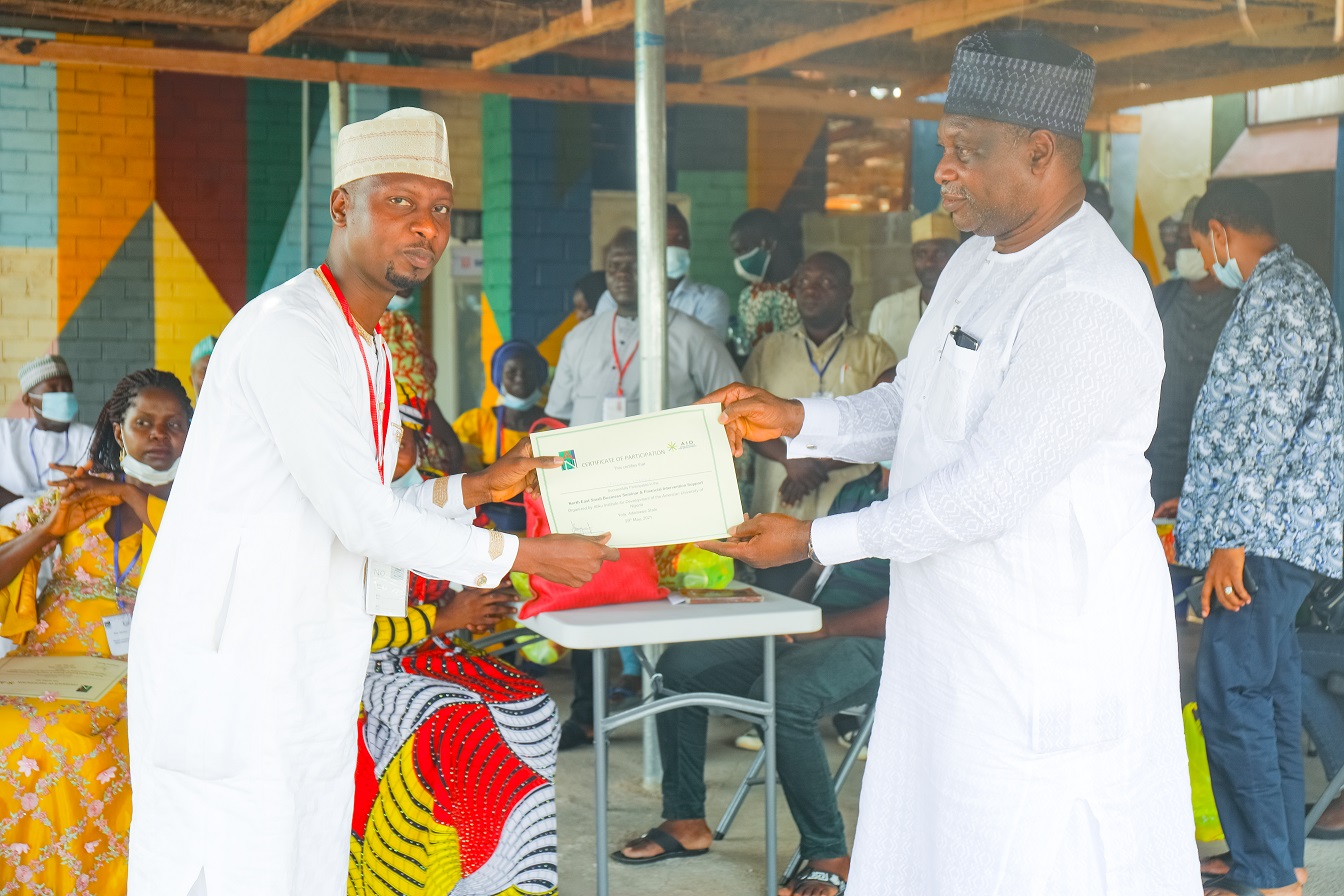 Handover of Certificates to participants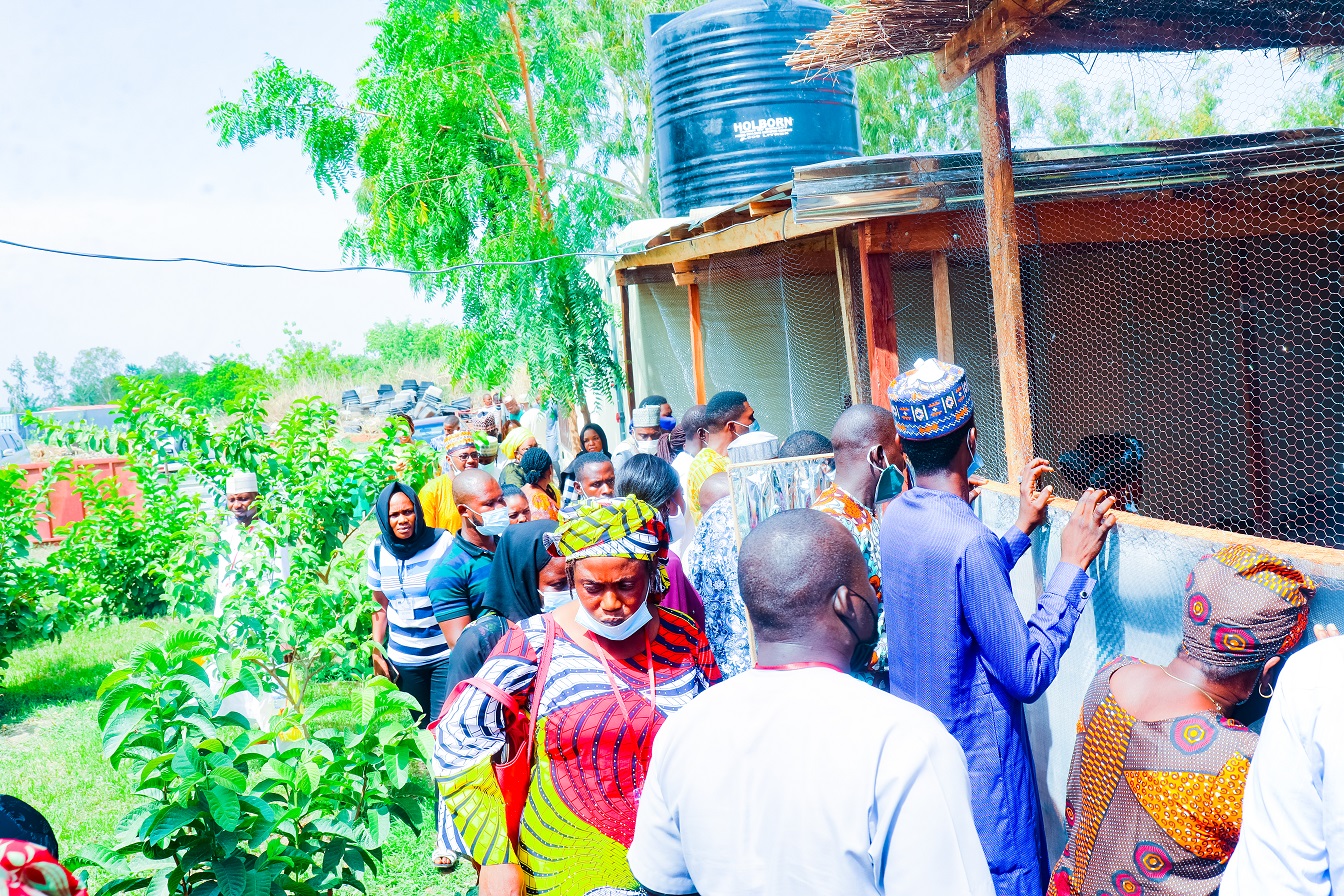 Tour of the SBE demonstration farms on the main campus
Reported by Rebecca Ikponwonba