On June 9, 2021, AUN, in conjunction with Partnership for Improved Health Outcomes in the North Eastern States of Nigeria, held a meeting to brainstorm on how the University can support relevant state agencies to improve public health.
Chair of AUN's Entrepreneurship & Management program, Dr. Hassan Yusuf, who spoke about the significance of the meeting, said the insurgency in the northeast region had worsened the already deplorable state of healthcare services; hence the urgency is seeking an intervention.
Head of the Atiku Institute for Development, Dr. Audu Liman, listed how AUN can support improved health care delivery. "As a university, we have earned a reputation for extensive research. We can provide you with the evidence required in your various facilities. We can support in terms of building capacity; both formal which means certified courses and informal which means mental coaching on how to conduct public health research and also to publish your research."
Heads of Primary Healthcare agencies in Adamawa, Gombe, Taraba, Bauchi and Borno States were joined at the meeting by AUN's NES faculty member Professor Jennifer Tyndall.
The meeting ended on a high note as participants identified critical areas for collaboration, including developing the capacity of agency staff, sourcing funding through research grants, developing proposals, disseminating findings, and designing health interventions.
Picture below during meeting session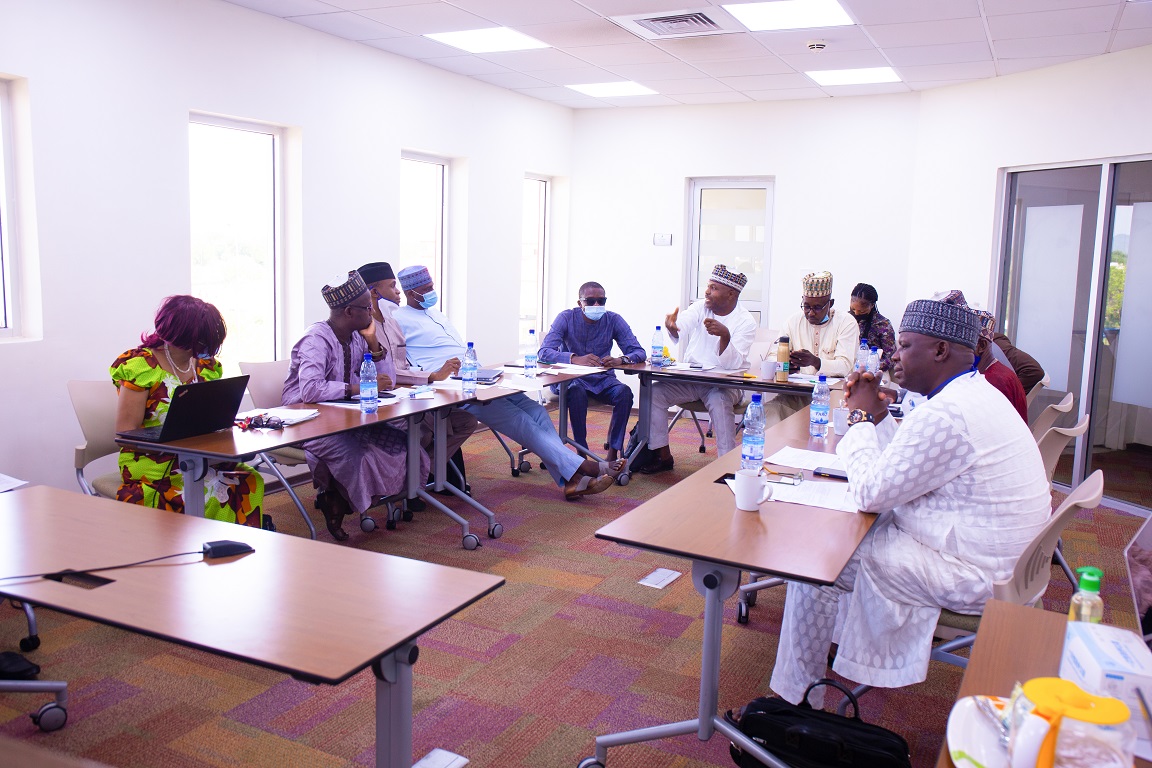 Reported by Blessing Gabriel & Rebecca Ikponwonba