The American University of Nigeria (AUN) bade farewell to the school's fourth substantive president on the 18th of March 2021. Within minutes, the virtual valedictory conference was filled to capacity as many logged-on for a chance to say goodbye.
 President Dawn Dekle joined AUN in July 2017 with an ambitious plan for the university's growth. She steered AUN through many firsts. She championed a green initiative and earned the name: Madame Sustainability for her pivotal, strategic outline for AUN's future.
Interim President, Professor Attahir Yusuf was first to pay tribute to the outgoing President. He was particularly taken by her effortless charm and ability to make anyone feel comfortable. Professor Attahir shared a story about how Madame President spent five minutes talking to his young daughter over the phone even though she had never met her. That goes to show you the kind of person she is. She is warm caring and always thoughtful he said.
The Vice President for Campus Life, Byron Bullock spoke glowingly of his first meeting with her.
"What was so interesting about her background for me was that she and I had worked at the same university in the U.S. Unknowing to each other. "What was also evident in my brief discussion with her was her sense of understanding of the heart and soul of any university and that is its students."
"Dawn, through your courage and tenacity, you remained constant and steadfast in your principles and you accomplished the goal laid out for you while having to navigate the university through an international pandemic. It is my hope that the university will be better and stronger because of your leadership and commitment to meeting these challenges." Said Dean Bullock.
The Vice President for University Relations, Dr. Abubakar Abba Tahir also shared some of his cherished memories of Madame President.
"In less than four years, she has broken many barriers and opened new frontiers to reposition AUN, in the midst of austerity. DD as we fondly call her will be remembered for several landmark achievements at AUN, during her presidency of struggle, service, and sacrifice. She joined AUN as the long-awaited sustainability leader that we always yearned to have."
Dr. Tahir was full of praise for Dr. Dekle's harmonization of a working organizational structure for AUN, a point which the Vice President for Finance, Olanrewaju Olanipekun attested to.
"She is one of the most frugal presidents we have ever had. She always paid her expenses out of pocket even for costs that should have been settled by the university" said VP Ola in praise of Dr. Dekle's financial integrity.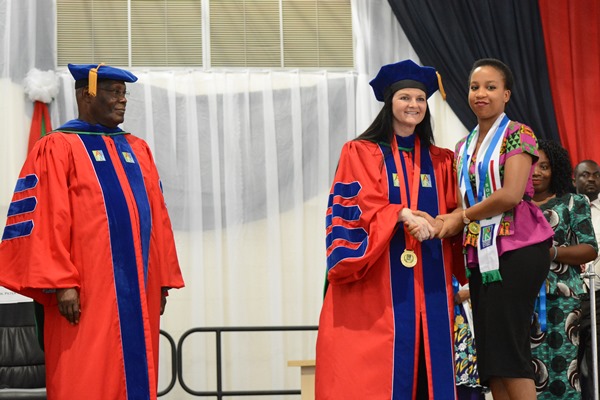 President Dekle at Founder's Day 2018
The Registrar, Dr. Andrew Okolie was also quite taken by Madame President. He spoke about how she helped him navigate his new role and constantly encouraged him.
" I have worked closely with her and I can say that her energy and optimism were and remain boundless. Her patience and calmness even when under enormous pressure is quite remarkable. She always finds a way around the knottiest issues. And she is a very generous person: generous with her time, generous with useful and strategic advice, and even generous with her resources." Said the Registrar. 
Professor Olumide Longe also gave a positive review of the Dekle Presidency.
"I consider myself fortunate to have met such a special person. A person that cares so much about the system and the academic and administrative enterprise called AUN. In her words "We will continue to do our very best for AUN as we work towards making it sustainable. I do hope she can look back and find fulfillment in the part she played to contribute to building a legacy here in Yola and at AUN." Said Professor Longe.
The Director of Residence Life at AUN Dr. Abdullahi Bello spoke of how she encouraged him to complete his Ph.D. And how she has been a positive influence in his life.
 President Dekle with Law Students Society  Executive
 The Executive Assistant to the President, Ms. Monica Benjamin spoke on behalf of Dr. Dekle's staff.
"Madam President, it's been an honor to be part of your team, and we thank you for taking us under your wing. Thank you for giving us the opportunity to learn from your experience. Your guidance has been invaluable to us. Your attitude and leadership have made the office an incredible place to work, it made the job so easy and simple. It's been a pleasure learning and growing under your watch. We hope that we will make the best use of the advice and guidance we got from you." Said Ms. Monica.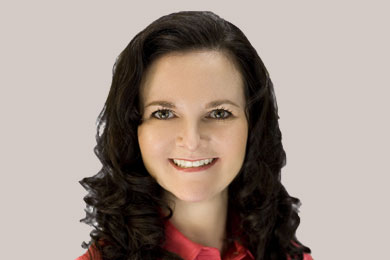 Indeed Madame President will be a hard act to follow. She gently steered AUN through growing pains. Gallantly leading the university to many successes. She hosted the first Nigerian Universities Commission visitation to AUN. After which she implemented reviews to strike a balance between AUN 's American-style liberal education methods and the Nigerian academic traditions.
True to her belief in transparency and due process she hosted AUN's first-ever congregation, a statutory organ of the university. At the congregation, she updated the AUN community about the university's state of affairs and strategic outline. Dr. Dekle also launched the Gender-Based Violence in Emergencies course ( now in its third year) in partnership with the United Nations Population Fund. She upgraded AUN's social interventions and development arm, AID from a Center to an Institute. She also gave AUN's auxiliaries including the AUN Hotel and Conference, leeway to enable them to function optimally and generate revenue.
She also commissioned the upgraded School of Law auditorium. The new School of Law building is almost complete. She launched the School of Engineering (SOE) with five founding programs, and an independent SOE building, and construction of the  School of International Service is at an advanced stage. In her drive to improve AUN's human resources, she hosted many retreats for faculty and staff.
In February 2020, President Dekle won the Commissioner of Police's award for her contribution to crime-fighting in Adamawa State. The Commissioner of Police, Audu Adamu Madaki led his management team to the AUN campus to present the award.
At the onset of the COVID-19 lockdown, her daily letters to staff and parents alike were a credible information source as many struggled to come to terms with social and physical distancing.
As the curtains fall on the Dawn Dekle Presidency, the AUN community will find solace in the good works and fine legacy she leaves behind.
Reported by the Office of Communications