On Saturday, October 23, 2021, the Government Girls Secondary School, Yola, received AUN students participating in the Community Service program. Overseen by the Assistant Director in charge of community service, Mr. Aliyu Ahmed, the theme of this visit was Girl Child Education, selected by CMD seniors Ojonoka Braimah and Deborah Sike.
Girls in Nigeria face a distinctive set of barriers to formal education at all levels. According to the United States think-tank Brookings Institution, nearly 2 out of 3 (about 6.34 million) of the country's 10.19 million out-of-school children in the country are girls. That is why the theme of this outreach was more than appropriate.
Presenting to the first set of girls, Ojonoka made a case for educating the girl child by explaining the importance of girls receiving an education in a world distorted by gender inequality. She also highlighted the opportunities available for educated girls. In a school of about 2,000 students, 140 received gifts and prizes along with a lecture by AUN students on the value of education and the responsibilities that lie ahead for those of them fortunate enough to receive one.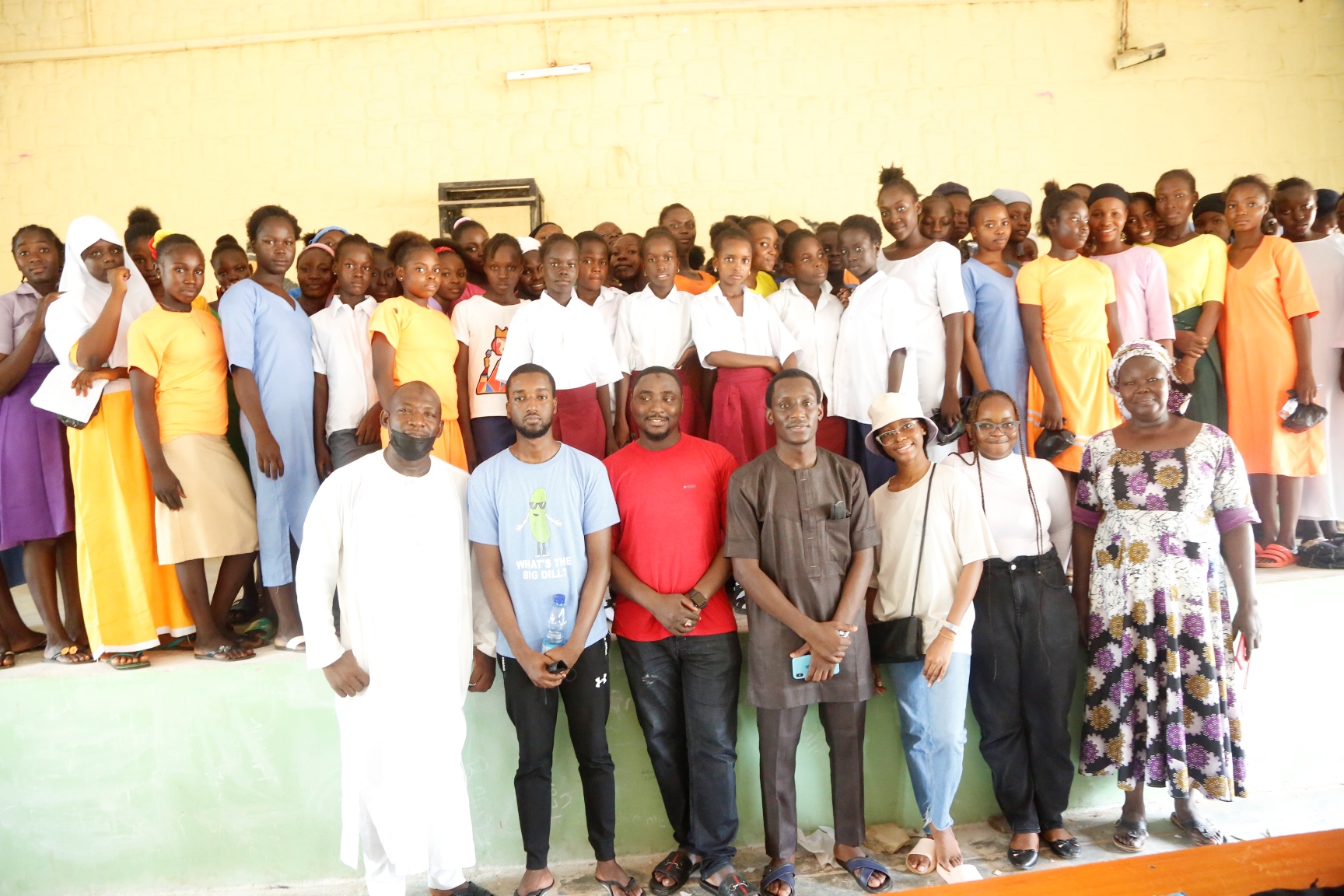 "I am very grateful to AUN for giving us this lecture and providing us with Snacks and drinks," said Usaku Ali, a JSS2 student. Not only was the lecture informative, but participation by all students was central to the discussions. The girls shared their hopes and dreams with AUN students and made promises to continue advocating for other girls in their communities to receive an education.
Reported by Zulqarnain Mahmood, Work-study student, Marketing and Communications Dept.