The American University of Nigeria (AUN) has officially welcomed its newest students for the Spring 2023 semester so that they may begin their academic journey.
At a colorful Pledge Ceremony held on Monday, January 23, 2023, new students, accompanied by their parents and relatives, pledged to uphold the University's ideals – excellence, integrity, and service – by taking the symbolic Oath of Allegiance.
The incoming class comprises Nigerians from all regions, international students, and Nigerians living abroad.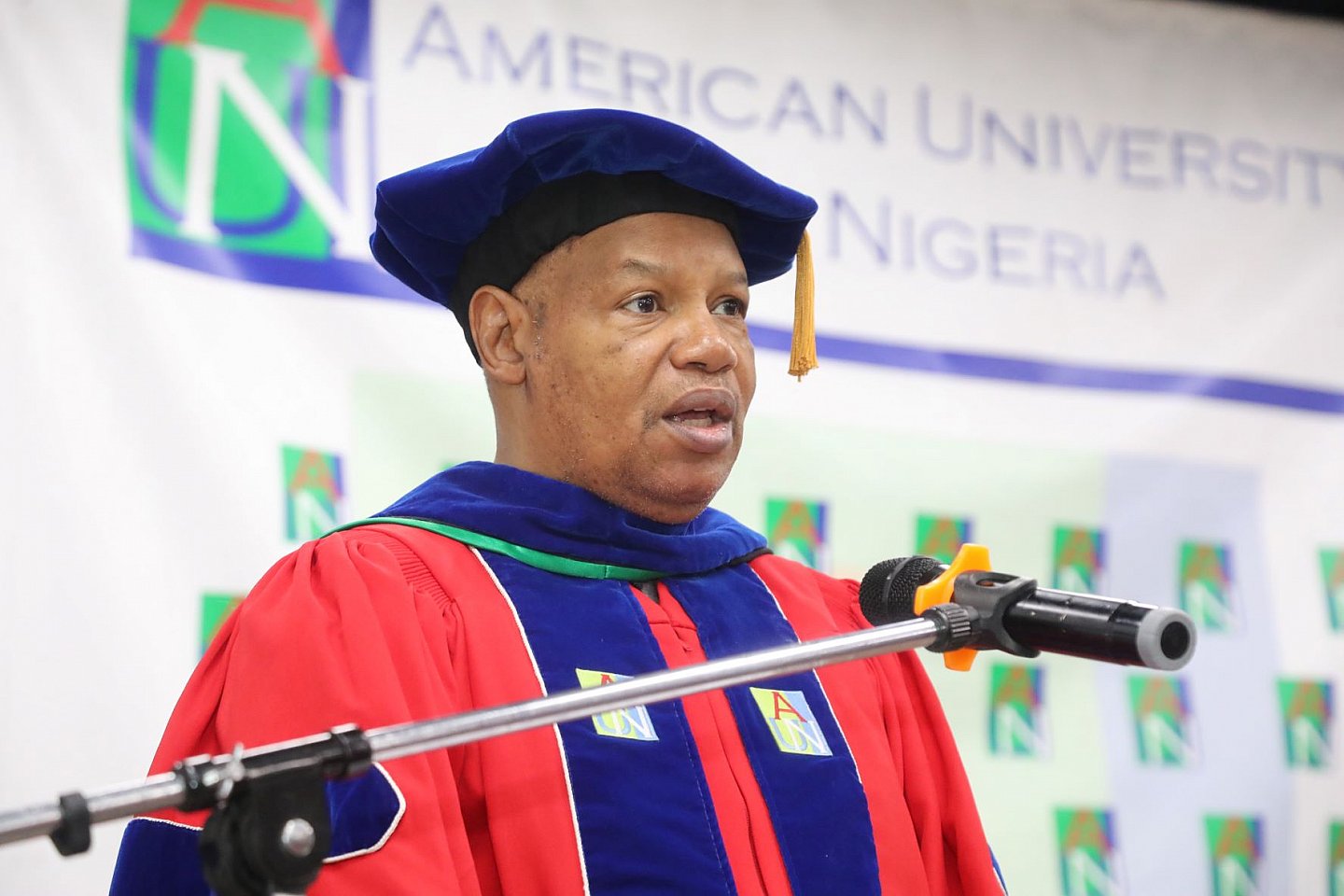 Professor Attahir Yusuf, Interim President of AUN, welcomed the new students and commended their decision to attend a university that fosters excellence in character and learning and provides opportunities for self-development and global engagement.
Professor Attahir Yusuf admonished the students to be of high integrity and to cultivate excellent character and discipline as they pursue their academic endeavors, stating that character and discipline are equally as important as quality education for preparing young minds for leadership and national development.
Professor Yusuf Attahir reminded the students that AUN had instituted systems and mechanisms to ensure that the University's code of conduct is strictly adhered to and has zero tolerance for anti-social behaviors and vices.
He stated that the American University of Nigeria is a Development University committed to providing a world-class education and cultivating future leaders with an aptitude for critical thinking and problem-solving. He encouraged the students to utilize available resources wisely to maximize their potential and excel in their chosen field of study.
"As you join this vibrant learning community, the entire university system is designed to give you the necessary support and encouragement that you need to study, thrive and lead in your chosen field of studies. Every individual is valued at AUN and every individual is supported and encouraged to the best they can become", the Professor of Entrepreneurship Management said.
Vice President for Residence Life and Dean of Students, Mr. Byron Bullock, instructed the students to mentally prepare for independent campus life to succeed, as numerous distractions could lead them astray.
Dean Byron urged them to utilize the Internet more for educational purposes than entertainment. In addition, he urged them to cultivate a positive character and attitude, which, according to him, are more important than intelligence and talent.
The DSA urged students to make new friends to increase their social capital for future success.
Reported by John Abah and Tina Bitrus